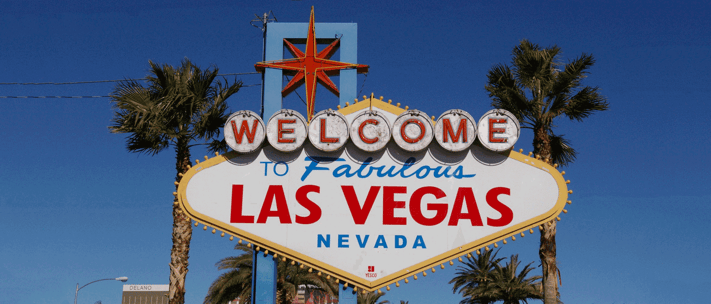 Our Head of Education, Julian Smallshaw was jetting off on his travels again this week, taking in the bright lights of Vegas at the Graduation for the IQ and NSSGA (National Stone Sand and Gravel Association) Graduate Conversion Programme.

The focus of the trip was to award and celebrate the top students on the

distance learning programs, designed for aggregates industry professionals and

run in conjunction with NSSGA in the USA.

Michael Guida achieved the highest distinction on the Graduate Conversion Programme and Jacob Spencer attained the highest result on the Junior Managers Programme, both were presented with their awards earlier this week.

IQ and NSSGA launched the second year of the programmes in October 2016 and currently have 35 students on both courses. Ahead of the Graduation, Julian and the rest of the teaching team; Helen Bailey and Bob Davies have attended the NSSGA Education Committee meeting to cover a range of educational topics, whilst also discussing the strategy for promotion and the further training needs in the USA.

The team have also taken part in two days of drop in sessions on Sunday 5th and Monday 6th March, supporting the students on a one-to-one basis and discussing any potential issues or topics that will help the students when completing their assignments.

In addition, they have also attended a Safety, Health and Environmental day delivered by NSSGA on Tuesday 7th March 2017, the tutorial supports the Graduate Conversion and Junior Manager programmes, highlighting important areas that will help the student's progress on the courses.

On top of all of this, the team have also attended the Con Expo 2017 event so they can have a look at the new up and coming technology within the Construction and related industries, and no doubt comparing the size of machinery to that used in the UK!

After an exciting and fun packed week with NSSGA the team are flying back today and after recovering from the jet lag will be back to continue their excellent work on the education programmes with the IQ on Monday.

More information on our IQ education and training opportunities can be found here.