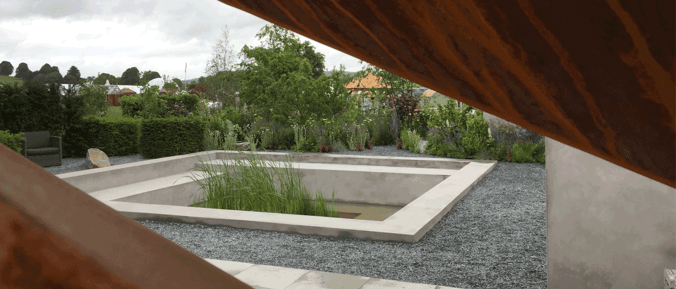 As everyone knows, 2017 sees IQ celebrate its centenary and as we reach the halfway point in the year it is a good time to reflect on activities so far and look forward to the second half of the year.
Our celebrations have encompassed a wide range of activities from the North of England Branch hosting dinner on a steam train on the North Yorkshire Moors Railway through to the lunch of former IQ presidents at the Chilwell offices. It has been great to see so many members marking the year by coming together and sharing in their memories of the industry and the institute.
The main focus has definitely been the Quarry Garden at the first ever RHS Chatsworth flower show which was amazing to be part of. Over 100,000 people visited the show during the week and it felt like we spoke to nearly all of them!
The response from the general public was tremendous with real interest being shown not only in the garden but also our industry, how hard it works to provide the materials to support everyday life in a responsible manner and the people working within it. My abiding memory will be of how the volunteers some of whom are just starting out in their careers represented the industry and the IQ with such pride and enthusiasm.
A real feature of the conversations was the lasting legacy for the garden with its final home at the National Memorial Arboretum in Staffordshire. For everyone this seems a truly fitting place for the garden to be enjoyed by generations of people in the future.
Now the focus moves forward and very much to our conference in October where the IQ will continue to highlight key issues for the profession and the industry much as it has done over the last 100 years.
There are so many activities to come in the remainder of the year and plenty of ways to get involved, it has been a real privilege to share with everyone in my first few months with the Institute. It confirms my belief that we are a vibrant organisation with a fantastic heritage and an exciting future.