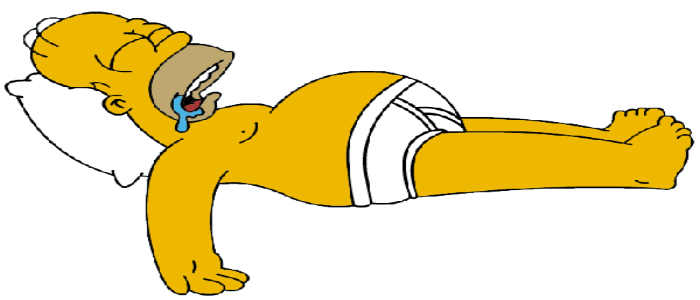 I love an e-newsletter or email alert. Well mostly. Like a lot of you I subscribe to many different news alerts to try and keep on top of the latest thoughts and ideas that could affect our members. And probably like many of you I delete many almost instantly after a 5-10 second glance to see if there is anything of interest.

This week I received an email alert from BuzzSumo - a really important source for those of us trying to keep up to date with content marketing. It offered a free book on content creation for learning. And because we are working on a project to enhance our own learning materials I figured this was worth downloading.

It was titled 'Don't wake up dumber than you went to bed!'

Yes it had plenty of practical tips and sources about how to create good content but what really struck me was the compelling argument put forward for lifelong learning and the impact this has on career development opportunities.

There was a startling statistic from the USA that said that the average shelf life of a business competency has dropped from 30 years in 1984 to just 5 years in 2014. Such is the pace of change in the modern workplace that what we know and do now will not be what we need to know in 5 years time.

This shows that any degree or study undertaken at the start of a working life needs to be continually updated over time in order to remain relevant over increasingly longer career paths.

IQ members, like those that belong to many professional organisations, commit to continuing professional development (CPD) to maintain their membership. CPD should be seen as a way to keep your qualifications up to date by supplementing your underpinning knowledge with the latest information.

For organisations the challenge is building a skilled workforce when training budgets are vulnerable to cuts and it may not be clear exactly what skills are needed in the future.

CPD is not always about formal training. Its important but there are so many ways and sources of professional development that it only requires someone to being open to new ideas. Examples of CPD include:
Attending IQ branch technical evenings
Reading articles in trade magazines like Quarry Management or through bulletins such as Agg-Net
Onsite toolbox talks
On the job training for a new role or participating as part of a team in a company-wide project
Product demonstrations
To help identify what areas both individuals and organisations should be looking to develop, the IQ Skills Wheel highlights the key areas that will help build a successful industry career. From technical and legal knowledge through to being an effective team member and communicator, the Skills Wheel demonstrates that it takes all round ability to build a successful career in the industry.
So take some time to think carefully about your own goals and career development plans in order to plan your own approach to lifelong learning - avoid waking up dumber than you went to bed!