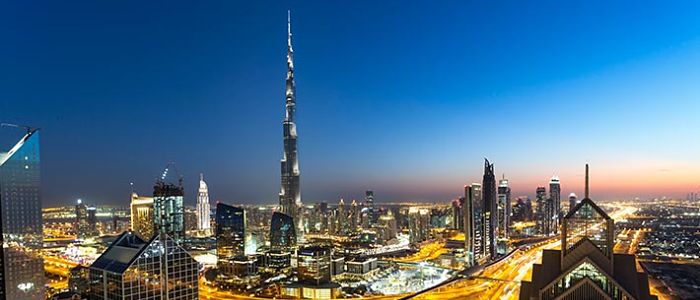 Our weekly blog post has been slightly delayed this week because the IQ team has been out in Dubai for the Mining Show 2016.
Taking a leading role was our Head of Education Development, Julian Smallshaw. Julian delivered a powerful presentation on business risk. His iceberg analogy demonstrated that identified and insured risk represents just the tip of the total threat an operator could face. Not investing in people and training is a hidden danger, that could potentially cause more damage through lost productivity and downtime.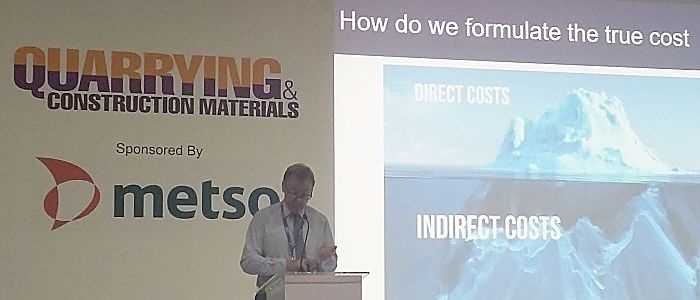 It was a packed two-day conference and exhibition programme that also saw Julian:
Heading up a round table discussion on how businesses benefit from an integrated environmental management programme.
Moderating a panel debate about whether the focus of operational throughput should be on tonnage, value or grade of materials .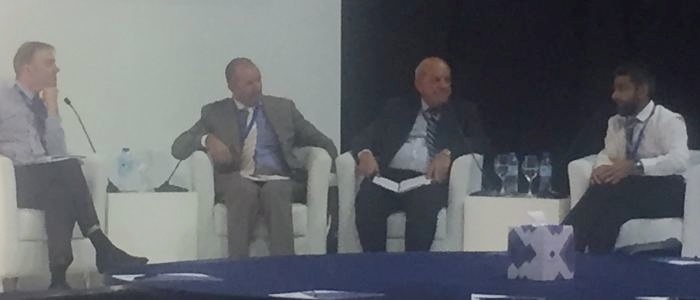 IQ was fully committed to the event from the moment the organisers approached us. As Julian said
"The quarrying industry in the Middle East is as diverse as anywhere with its own challenges and opportunities. To see the region recognise the importance of minerals through such a well supported and high level show is an important step for the future sustainable growth of the industry. And I am sure the impact of the show will extend beyond the Middle East to Asia and Africa as well."
The show also gave us an opportunity to reinforce relationships with our members in the region and to learn about the specific influences that are affecting them. Dubai is hosting Expo 2020, which is driving much of the construction market and an increased focus on certification and standards.
Once the show had closed for this year, it was straight back to the UK for part of the team to immediately follow up on the new contacts made. However for Julian the end of the show just signalled the start of the next two weeks delivering inhouse company training for customers in the UAE.
As IQ continues to strengthen its ties with professionals all around the world, it is truly a privilege to be in a position where we can see how the industry works in different countries and to be able to share good practice and information with people wherever in the world they end up working.