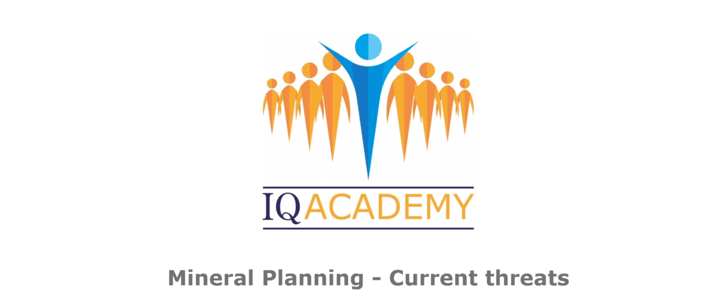 Mineral Planning - Current Threats was the hot topic for our IQ Academy Lunch & Learn webinar this month, where we were joined by our guest speaker, Spencer Warren of Heaton Planning who provided an insight into the system that impacts our industry in so many ways.
With over 20 years' experience, Spencer has vast experience of the planning system, from the submission of planning applications including those requiring Environmental Impact Assessment, development plan representations on behalf of clients to securing site allocations or ensuring that emerging planning policy does not stymie future development. Spencer is additionally experienced with appeal work and has appeared at numerous examinations to Local Plans.
During the bitesize session we delved into:
Identifying threats to the mineral planning industry,
Managed Aggregate Supply System (MASS)
The need for safeguarding and avoiding sterilisation
Turning threats into opportunities
If you missed out you can catch up on a recording of the session below or view a copy of the slides here.
Find out more and register for our upcoming webinars at www.quarrying.org/iq-events