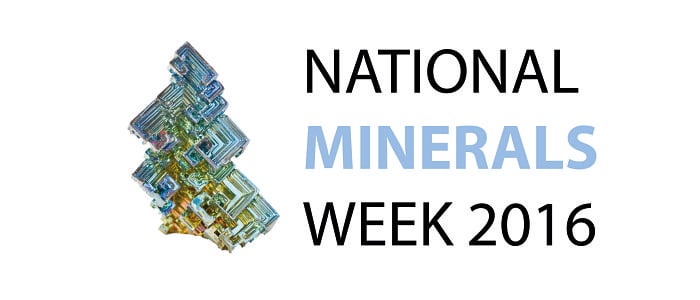 As the first ever National Minerals Week comes to a close, we wanted to do something different to showcase the beauty of the little known mineral used in this logo, bismuth.
Bismuth is one of those elements that is quite common in the Earth's crust but isn't really widely used. It's a silvery looking brittle metal that has a low melting point so it is used as a solder in fire alarms, sprinkler systems and electrical fuses. Its compounds can be found in the cosmetics and pharmaceutical industries.
But when we were researching bismuth as part of our fast mineral facts series, we were really attracted to its iridescence that show up so many colours. We then discovered that bismuth was readily available and its low melting point meant it was possible to experiment with it on your own kitchen stove to create pretty crystals.
So we bought a portable hotplate, a stainless steel bowl and 1 kilo of bismuth metal to test this for ourselves. Here's how we got on...