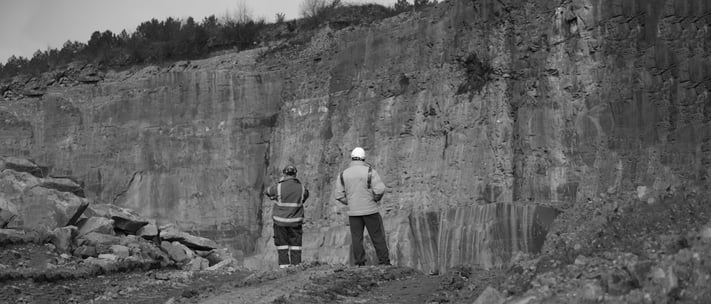 It hardly seems believable but I have reached the end of my first month with the Institute of Quarrying, it has been a packed few weeks and I have enjoyed every minute of it, needless to say it has been a huge learning curve for me. With every conversation there is something new that I learn and an appreciation of how much more there is for me to understand.

The common thread in these first few weeks has been how open and friendly people have been with a real passion for their industry and wanting to share their thoughts on how IQ can help and support them.

The scale and diversity of the sector and the people working within has been brought home to me with visits to quarry sites at Bestwood, Dove Holes and Crown Farm. Understanding the issues and challenges our members face on a daily basis is a critical part of my education and will help shape IQ's continuing commitment to support them in their professional development.

It was particularly pleasing to able to attend the University of Derby student awards and see the next generation of leaders being recognised for their achievements. I was also fortunate enough to attend the Yorkshire Branch technical evening which really showed the value and importance of members being able to network and access information. I am very much looking forward visiting other branch events and meeting our members.

The centenary celebration plans are really progressing and following a site meeting at Chatsworth House for the RHS show garden I can see what an impact it will have in showcasing our industry. To get a better idea of what it will look like and what it represents we have set up a dedicated site you can visit at QuarryGarden.org.

The health and safety agenda has been a priority topic in many of the conversations I have had in these last weeks and it was fitting to attend the QNJAC meeting this week and understand what an impact it has had in driving improvements in the sector over the last 20 years. The tripartite approach to addressing the issues and setting out the target zero objective is one the sector should be proud of.

2017 is a special year for our organisation to reflect on how far we have come and celebrate the things our members have achieved. It also allows us to look to the future and ensure we continue to support our members and the sector to ensure we fulfil the vision laid out by our founding members back in 1917.