This year is a special year for the Institute as it celebrates its centenary. On behalf of the North of England branch, I am delighted to invite you to our special centenary dinner dance at the Hilton hotel, Gateshead on Friday, 8th September 2017.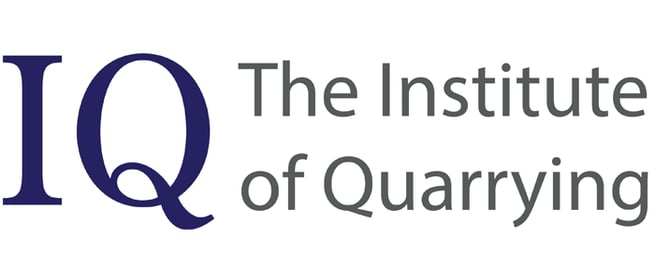 We intend to ensure that our dinner dance is a special celebration for members and guests alike and the evening will provide you with great food, great entertainment, great music and most of all great company – a night not to be missed, please come along and join us!
On arrival at the Hilton hotel, meander down the red carpet if you wish and have your photograph taken. A glass of bubbly or a bottle or beer will be waiting for you at the drinks reception in the Gateshead suite foyer.
After the three course meal, we will be raffling some top quality prizes to raise􀀙􀀘􀀊􀀁􀀗􀀆􀀊􀀋􀀁􀀆􀀚􀀁􀀌􀀕􀀛􀀆􀀉􀀁􀀆􀀉􀀄􀀕􀀕􀀆􀀖􀀁􀀆􀀗􀀌􀀜􀀄􀀃􀀅􀀆􀀑􀀇􀀚􀀁􀀆􀀊􀀇􀀒􀀆􀀍􀀎􀀌􀀕􀀄􀀊􀀝􀀆􀀒􀀗􀀄􀀞􀀁􀀑􀀆􀀊􀀇􀀆􀀗􀀌􀀄􀀑􀀁􀀆 money in support of a charity which will be chosen by the Dinner Dance sponsor who, we are pleased to announce this year, will be The Colton Group. We are also pleased to announce that Hymas Bulk Haulage Specialists will be the evening's ticket sponsor. Thanks to both Companies for their continued support.
For guests attending the Dinner Dance and wanting to stay over at the Hilton hotel we have negotiated a special bed and 􀀖􀀗􀀁􀀌􀀐􀀘􀀌􀀑􀀊􀀆􀀗􀀌􀀊􀀁􀀆􀀇􀀘􀀆􀀟􀀠􀀠􀀆􀀡􀀖􀀌􀀑􀀁􀀢􀀆􀀇􀀃􀀆􀀊􀀉􀀇􀀆􀀑􀀋􀀌􀀗􀀄􀀃􀀅􀀣􀀓􀀆􀀤􀀋􀀁􀀗􀀁􀀆􀀌􀀗􀀁􀀆􀀌􀀆􀀕􀀄􀀚􀀄􀀊􀀁􀀢􀀆􀀃􀀎􀀚􀀖􀀁􀀗􀀆􀀇􀀘􀀆􀀗􀀇􀀇􀀚􀀑􀀆􀀌􀀂􀀌􀀄􀀕􀀌􀀖􀀕􀀁􀀆􀀉􀀋􀀄􀀏􀀋􀀆􀀉􀀄􀀕􀀕􀀆􀀖􀀁􀀆􀀌􀀕􀀕􀀇􀀏􀀌􀀊􀀁􀀢􀀆􀀇􀀃􀀆􀀌􀀆􀀥􀀗􀀑􀀊􀀆 􀀏􀀇􀀚􀀁􀀆􀀥􀀗􀀑􀀊􀀆􀀑􀀁􀀗􀀂􀀁􀀢􀀆􀀖􀀌􀀑􀀄􀀑􀀓􀀆For room bookings please contact Tracy Macleod at the hotel on 0191 490 9721.
Ticket prices are again held at £75 per person with tables of 10 or 12. Smaller groups may be asked to table share.
If you would like to join us, you can download your booking form here which should be emailed to susan.arnott@tarmac.com