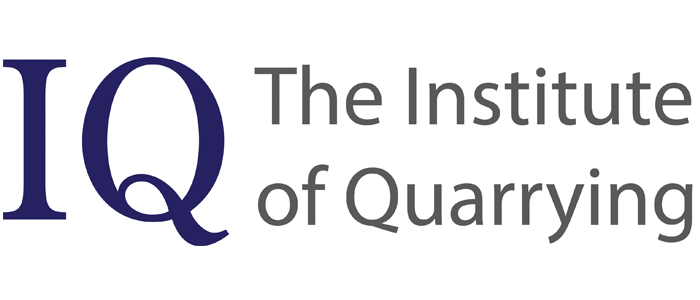 The West of England branch welcomed Mike Phillips, General Manager of the Institute of Quarrying, to outline the future of the IQ and set out the objectives and benefits of PRIME(Professional Recognition in Mineral Extraction).
Through his presentation, the history of the IQ was outlined, from its formation in 1917 in Caernarfon, North Wales to where it is today. It was uncovered how the Board had been working over the previous two years in developing a vision for IQ as it enters its next centenary.
The vision is built upon the original objective of the Institute in promoting the science and practice of quarrying for the public benefit, but with a new global remit. In order to deliver this 21st Century vision, the Institute is expanding its staffing and resources, building on the asset of the office headquarters at Nottingham and focusing on training and education, which lies at the heart of the IQ.
Fundamental changes had already taken place with the appointment of a new Chief Executive Officer, Phil James and the formation of a new board of trustees to lead the IQ forward with the Institute's Council now undertaking a different role in term of delivering the strategy.
The four key areas currently looking to be developed were outlined, namely:
Elevating the status of IQ and its brand
Delivering greater member benefits
Expanding education and delivering a broader scope to more people
Defining and promoting our profession
The long-term goal for the Institute is to achieve a Royal Charter, such that an objective for members would be to achieve the professional standing of Chartered Engineer. This might be gained through a number of routes currently being explored.
Mike went onto describe the work currently underway with quarrying companies in the Far East and United States, places where considerable knowledge gaps are visible and with opportunities available for the IQ to assist in providing a knowledge resource.
The second part of the presentation focused on the achievements and benefits arising out of the PRIME project, which benefitted from the involvement of industry, suppliers & contractors and amongst other things paved the way for the creation of a "NEW" CPD recording system for Operatives at the "appropriate level".
The new CPD recording system has assisted in furthering the way to working towards creating a Fully Competent Workforce and to achieving "Target Zero". In the quarries where it has been trailed it has resulted in an upskilling of industry workforce through "Total Professional Development (TPD).
The evening was attended by 27 members and guests and closed with a usual question and answer session, clarifying some concerns members had over what PRIME was all about.