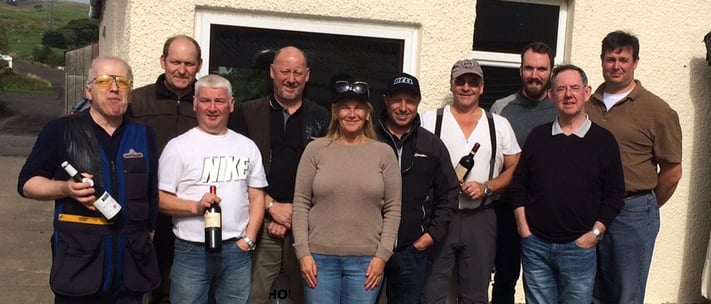 The Scottish Branch held its Annual Clay Shoot on Saturday 10th September at the North Ayrshire Shooting Ground.
The pre-warning to dress for the Scottish weather and come prepared for whatever the day may throw thankfully wasn't needed as the sun came out for a glorious day.
The shoot was open to all, including partners, friends, and family whether you'd never fired a shotgun before, or were an experienced shot.
A great time was enjoyed by all who came along for the day. There were two categories of shooters both shooting at 50 targets. Novice and complete beginners were given instruction and training and shot at "easy" targets. Experienced and Intermediate shooters shot at more "challenging" targets.
Following a well contested shooting competition and a picnic in the canteen the prize giving rewarded all for their efforts. The winner overall was John McGregor and second place was Nick Constable.