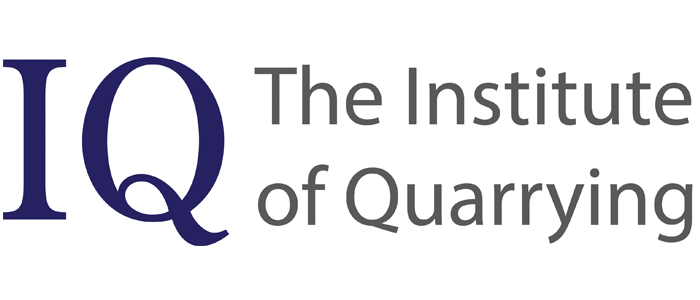 Members and guests were welcomed to the Park Inn, Telford by Branch Chairman Richard Frost who started the evening with a short presentation on Movember and men's health issues, reminding people of the campaign and requesting support.
Paul Allman from Hawk Plant was introduced, providing an introduction to the business, explaining the companies involvement in construction, heavy plant hire, tractor hire along with safety and training. Projects Hawk Plant were involved in were also uncovered, with over 500 employees and the operation of over 2000 items of plant taking part in projects such as the Olympic Stadium, Hinckley Point and the Llandarcy Regeneration Project.
The involvement of the business overseas was also covered, touching on Jamaica, West Africa and Europe, with a video on their involvement in a mining project in Sierra Leone demonstrating plant and cabin hire logistics. Paul described a large part of their operation involving both health & safety and driver training, with ex-pats being used initially in overseas projects but now all local labour being made use of.
Paul went on to explain how Hawk, in common with the rest of the industry, have experienced problems in attracting people into the operation, especially young school and college leavers. As the industry comes out of recession and with the Highways Agency set to increase spending by four fold this problem is worsening.
To counter the problem Hawk have committed themselves to an active approach, assisting in increasing their take on apprentices, with the offer of year round employment. A step away from the traditional seasonal approach usually taken in plant hire, they have also increased their involvement with schools and colleges, including the sponsorship of career and open days at their HQ. This goes hand-in-hand with educational partnership linked to colleges, involving career presentations, seminars, open days and sponsoring placements.
An additional approach to recruitment has been in the recognition of the traditionally male dominated employee base, which is being countered with the development of a 'Women's Work' campaign, helping to assist in widening the pool of potential recruits. This is alongside an active approach being taken to work developments for the long term unemployed, in addition to having prison open days. A feature of all these campaigns has been the use of social media such as Facebook and Twitter.
The experience Hawk has with new and innovative technology in the industry, especially with pioneering machine control technology was discussed, along with the partnership developed with Leica over the previous 7 years. This has allowed the fitting of control systems which manage machine positioning on site, as well as depths, distances, angle of booms etc. all of which are contributing to increased efficiency, accuracy and safer use of equipment.
To provide both instruction and training on the new technology saw a new facility being setup in 2013, which is being made use of to assist in the development of employees in machine operations and safety, along with training in the new technologies such as machine control and hybrid machines. A visible increase in skills has been seen in the workforce since setting up the centre, which is also helping with recruitment of young people who are being attracted by the use of high-tech equipment.
Phil Shakesheff, branch committee member, thanked Paul for his lively and informative presentation, going on to explain how the branch was impressed with how a local business had tried to develop new and innovative ways of overcoming problems common to the industry.