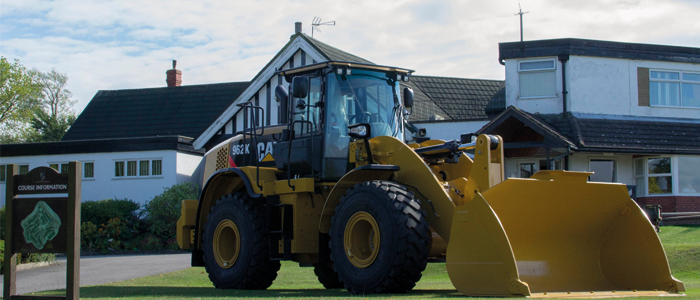 The Institute would like to pass on its thanks to all those who contributed to the success of this years annual charity golf day, which also celebrated the 75th Anniversary of the Jackson Cup.

First presented in 1939 by Brigadier General GM Jackson of the Clay Cross Company, President of the Institute from 1936-8, the Jackson Cup is awarded to the best Stableford with a handicap of 1-12. Achieved this year by David Abraham, who also went onto secure the Russell Rose Bowl in the same competition.

Finning UK and CAT Financial, our main sponsors for the day provided a striking presence at the event with the loan of a CAT 962k, along with a mini digger used for the 'chipping challenge', which provided a commendable test of skill and finesse for our players, whilst also helping to raise funds for the Royal National Lifeboat Institution (RNLI).

This years competition was held at Kirby Muxloe Golf Club in Leicestershire, with the mature tree lined course proving a worthy test of ability for even the lowest of our handicappers on the day.

The evening was drawn to a close with Martin Corry MBE, treating us to a few of the entertaining highlights from the trials and tribulations of 15 years in the England Rugby team as well as the World Cup victory in 2003, including his interesting anecdotes in achieving his MBE.

Just a final note to congratulate our winners on the day who include:

David Abraham - Jackson Cup
Anthony Morgan - Lant Trophy
David Abraham - Russell Rose Bowl
Danny Gordon - Aveling Barford Cup
Mary Davies - Frith Ladies Cup
Anthony Morgan - Dunn Veterans Cup
Andrew Copley - Vaculug Cup
Ian Jukes - SCS Visitors Cup
MBD Engineering - Dan Brunt, Ian Jukes, Mick Brunt and Liam Taylor - Powerscreen/DUO Plate
Tim Brennan - Nearest the Pin
Darren Lafon-Anthony - Longest Drive
Dave Udell - Chipping Challenge
Harry Crowfoot - Last but not Least
And further thanks to all of our sponsors on the day. In total with the help of our sponsors and players, this years golf day helped to raise £500 for the Institutes Benevolent fund and a further £1000 for the RNLI.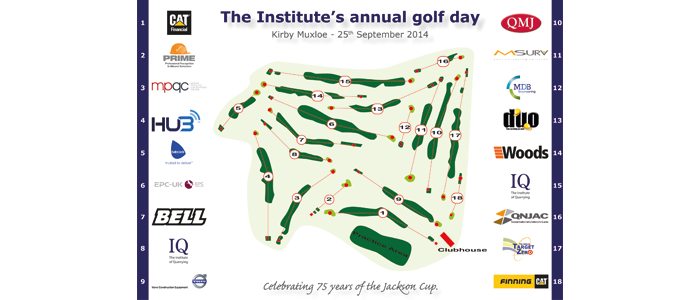 Positive feedback from the event has been overwhelming and we are already looking forward to a bigger and better day for 2015, we hope to see you there!