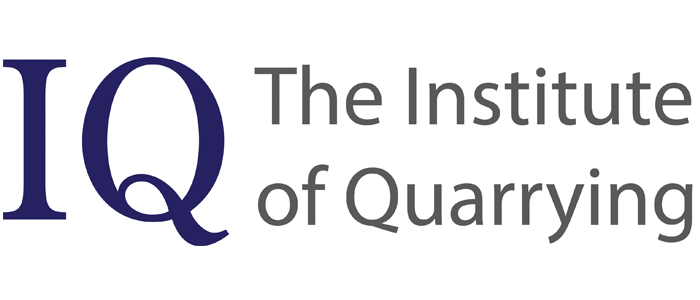 The IQ Board wishes to make changes to the way that membership subscriptions work. These require changes to the Institute's constitution and therefore a vote by members in a General Meeting, which will take place at 12.30pm on Tuesday 24th November 2015 at the Ricoh Arena, Coventry. That is just before the start our Intelligent Quarrying conference.
What are the changes?
New Subscription Rates for 2016, the following rates are proposed:
FIQ - £108 (equating to just £9/month)
MIQ - £99 (£8.25/month)
TMIQ - £92 (£7.67/month)
Associate - £90 (£7.50/month)
Student - £20 (£1.67/month)
Concessions - £45 (£3.75/month)
First Year Subscription - £135 inclusive of all entrance and admin fees
IQ's membership rates continue to be the lowest in the professional body sector and represent great value, given the range of benefits on offer:
Demonstrate Your Professional Competence
Your TMIQ, MIQ or FIQ letters demonstrate your status as a quarrying professional
Your annual membership card certifies that your CPD - and therefore your professional qualification - is up to date
Global recognition - your professional membership is your international career passport
Audited CPD, providing reassurance of quality, not just quantity
Save time and make life easier
Our new CPD Recording App lets you record your CPD on the go
Knowledge and Information
Keep up to date with monthly copies of Quarry Management magazine
Access to CPD resources, fact sheets, toolbox talks and more
Members-only e-bulletins to keep you in the loop
Bi-Annual copies of the Directory of Quarries and Quarry Equipment
Save Money with our Preferential Deals
£25 annual skills voucher to use on all IQ Academy education programmes and books – new for 2016
Members-Only discounts on all training, conferences, books and merchandise
Members discount at Cotswold Outdoor stores
Your Professional Network
Great CPD and networking at one of 13 UK Branches
Access to an international network of quarrying professionals
Membership of IQ's LinkedIn Groups
Peace of Mind
You're covered by our Members' Legal Defence Insurance
Grants and Financial Assistance
Opportunities to win Awards when studying on one of our Higher Education programmes
Scholarships available for study and research
Assistance in times of hardship through the Institute of Quarrying Benevolent Fund
Coming in 2016
IQ is working in partnership with sister organisation, IOM3, to provide members with a route to Chartered Engineer status
VIP invitations to selected events for all Fellows
New Subscription Year
Currently, the Institute's subscription year is fixed at 1st January to 31st December. This doesn't suit everyone, particularly as subscription renewals tend to arrive through letterboxes at Christmas time! The IQ Board would like to change the rules to allow an anniversary subscription system, a new member's renewal would fall due on the anniversary of joining the Institute. This will allow the Institute to be more customer-friendly, avoiding issues associated with shoe-horning new members into a calendar year system, involving pro-rata subscription rates and a renewal notice not long after a new member has joined. In future, for example, joining in March means renewing next March or you could choose to stay on a January to December cycle.
Setting Subscription Prices
Unusually, the Institute's rules mean that new prices are decided by members in a General Meeting, such as the one that is being called for 24th November. On the one hand, this gives members a deciding vote on what they will pay for the following year and would seem like a good idea. On the other, no other organisation would use a General Meeting to set its prices, but would delegate such operational matters to its Board, whom, after all, are voted in by members to act on their behalf.
Allowing the Board to have control over subscription prices will help the Institute to modernise its functions, in line with most other organisations. Ultimately, the control remains with our members: get our prices wrong and our members go away.
How can I have my say?
In person: please come along to the General Meeting on Tuesday 24th November 2015
Please send an email at any time to phil.james@quarrying.org