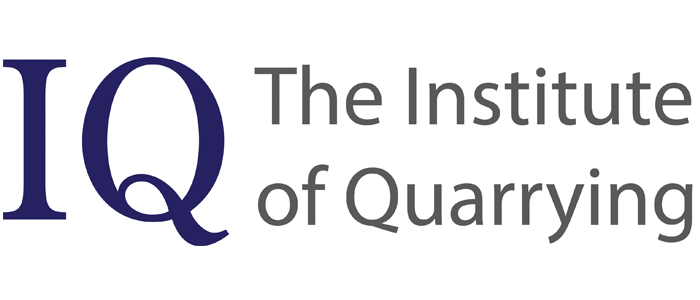 The November meeting of the Yorkshire branch, saw Alan Millband, partner at Howes Percival solicitors give a light hearted yet fact pact talk on Contractor Management.

Alan ran through the key sections of legislation regarding Health and Safety, relating to the duties of employers and employees, followed by the sections of particular concern where contractors are involved. Of course the primary law is the Health and Safety at Work Act 1974 section 3(1), which states that:

'It shall be the duty of every employer to conduct his undertaking in such a way as to ensure, so far as is reasonably practicable, that persons not in his employment who may be affected thereby are not thereby exposed to risks to their health or safety.'

This is supported by Regulation 3(1) Management of Health & Safety at Work Regulations 1999, which state:

'Every employer shall make a suitable and sufficient assessment of –
(b) The risks to the health and safety of persons not in his employment arising out of or in connection with the conduct by him of his undertaking'

Regulation 11 of the same Act also highlights the following duties: Co-operation with other employers, Co-ordinating compliance measures and informing other employers of risks.

Further legislation in the form of the Construction, Design and Management Regulations 2007 place the emphasis for employers on:

Part 2 – competence, co-operation, co-ordination, contractors' duties and

Part 3 – additional duties of contractors; strict adherence to construction phase plan.

It is perhaps fair to say that elements of these various Acts are repeated in the Quarries 1999 Regulations, but at least it is clear what is to be done:

– Regulation 6(1) - duty on operator of every quarry to ensure everyone in the quarry can do so safely; (2) The operator shall co-ordinate the implementation of all measures relating to the health and safety of persons at work at the quarry.

– Regulation 9 - everyone who works at a quarry must be properly trained and have appropriate experience and knowledge to enable them to do their work safely

– Regulation 18 (permits to work for hazardous operations or serious hazards) - recognizes that work at a quarry is such that more than one employer, and various self-employed persons, may be involved in it. Involves interaction that needs to be properly managed to ensure everyone is kept safe.

– Regulation 39 (co-operation) - all employers of people (contractors etc), self-employed people, and everyone at work in a quarry must co-operate with the operator to ensure that all the statutory obligations are fulfilled. Involves co-ordinating health and safety arrangements.

In explaining the various sections, Alan noted that whilst it is good practice to write the health and safety requirements into a contract, the duties are defined by law and employers cannot pass their responsibilities to contractors merely by writing safety requirements into a contract.

Translating this into actions that can be taken, key items can be stated as: Clear identification of the work; Considering health and safety implications and a Risk-based approach – Eliminate, If you really can't eliminate, reduce to the lowest level reasonably practicable.

In all of this, good communication between the parties is essential. There is no place for assumptions about what was meant, or that a contractor with a good reputation will automatically understand what is needed on any specific job. Apart from the details of the job itself, the employer must take time to explain to the contractor the systems they use to control safety on the site. The contractors must know our Health and Safety Document (relevant parts), Rules, Procedures and Permit systems if they are to have any degree of control or understanding of the way the work is to be carried out.

For the employer, the contractor has to be able to demonstrate competence in his operation and the capabilities of his staff. Contractor competence issues include:

Experience
Skills and qualifications
Health and safety record
Procedures, systems, method statements
How they supervise
Checking the contractors safety materials
Competence of the contractor's sub-contractors
Information – and what to do with it
Site safety
Minutes and their significance
Going to a higher authority
It is vital that documentation is of good quality and kept up to date. Minutes of meetings are especially important and should be signed off by all parties. Managing sub-contractors is also something for the employer to keep an eye on, as well as ensuring that familiarity with long term contractors does not lead to lapses and bad practices which would be unacceptable for a new contractor on a short term job. Documentation should be checked regularly during the contract, not just filed away, it is important to recognise where changes in work methods are required and ensure that this is documented and explained to all involved. Finally, it is good practice to have a final review of the contract at the end of the job, ensuring all points have been closed off and that any lessons learned are incorporated into the main health and safety document, ready for the next contract.

In concluding his talk, Alan outlined the approach of the HSE with regards to general visits as well as for attending an incident. He explained what powers they have (Section 20 of the Health and Safety at Work Act) as well as being able to conduct interviews under the Police and Criminal Evidence (PACE) Act. HSE have a number of enforcement options available to them and will use certain protocols in doing this.

The talk generated a number of questions before Technical Committee Chairman, Aidan Ranftler, thanked Alan on behalf of the branch.

Alan is currently editing the forthcoming two volumes of the Institute of Quarrying's textbook, Health and Safety Law in Quarries and is happy for members to contact him for general advice on (0116) 247 3521 / 07920 799 703.