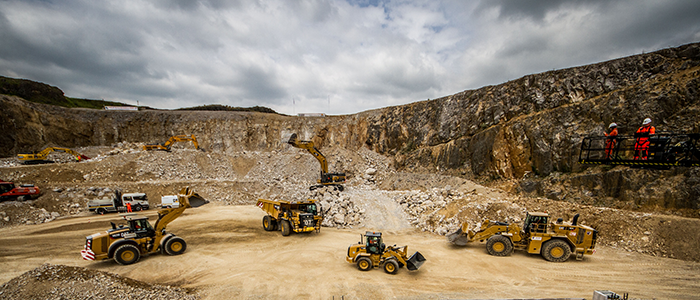 An impressive display from the CAT Finning demonstration team was followed by the official unveiling of the new Gold card from MP Awards, setting a new standard in operator performance. Finning/ CAT included one of the first operators to attain the new gold standard, giving recognition of peoples professionalism, commitment and contribution they make to the industry, in their display team, which illustrates the extremely high standards achieved by the elite group who are gold card holders.

Summed up by Cedric Hollinsworth, Chairman of MPQC "The gold standard is all about operating efficiency, reducing operating costs and increasing productivity. By utilising advanced driver training techniques, coupled with the use of electronic telemetry, machinery owners will see a substantial reduction in operating costs, as a result of lower fuel consumption, less wear and tear on ground engagement equipment, reduced R&M, and higher productivity, all resulting in significantly improved profitability for the machine owning company".

Setting a new 'Gold' standard for the industry, the bar to achieve this has been set deliberately high to ensure only the industries elite are able to attain this, providing true recognition to those possessing the high skillset needed.

Commenting on the new gold standard, MP Awards qualification development manager, John Bussey said: "The development of this new accreditation standard, hand in hand with Finning represents a key milestone in the delivery of the new PRIME campaign. It helps to recognise and professionalise a key part of the workforce, focusing on the individuals who can have a major impact on reducing the cost of quarrying materials.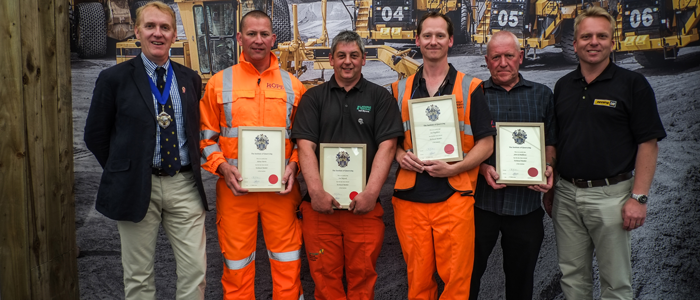 "By delivering the scheme in partnership with Finning, which has been operating its Institute of Quarrying CPD accredited Eco-Drive™ training programme for a number of years, we will be able to deliver a much higher level of practical training and advice to operators. Each individual will be trained and assessed on the machines they operate, within their specific working environments, so mentoring and advice will be tailored to their needs, no matter what product they use".

The first Gold cards in the industry were presented to four operatives, Adrian Morris, Hope Construction Materials (Dowlow Works), Ian Bagshawe, CEMEX (Doveholes Quarry), Neil Mycock, Lafarge Tarmac (Tunstead Quarry) and John R Middleton, Breedon Aggregates (Cloud Hill Quarry) all of which excelled at completing both the training requirements and stringent assessments put in place by MP Awards.

Further information on the new Gold card scheme can be obtained from MP Awards.