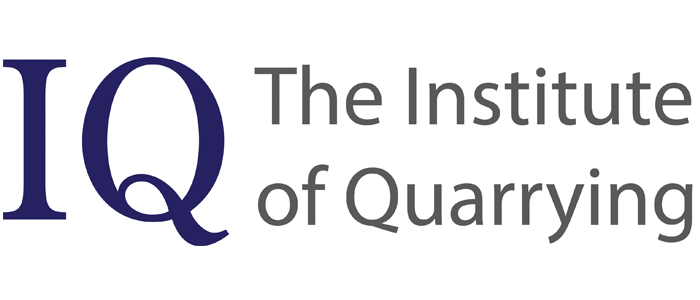 The first Yorkshire Branch meeting of 2015 took place 13 January at the Bridge Inn, Wetherby, attracting the best attendance of the 2014/15 season so far, with the branch welcoming members not seen for a while as well as extending hospitality to the North of England Branch.
The reason for the enthusiasm was the current hot topic of fracking for gas and the needs for silica sand in the process. Industrial Minerals Specialist Clive Mitchell, Head of Corporate Communications and Publications at the British Geological Survey, based in Nottingham, ably and interestingly presented the subject.
BGS compile mineral statistics for the UK, Europe and the World. BGS is one of only two providers of global mineral statistics, the other being the United States Geological Survey. BGS carry out international research in metallogenesis, land use impacts of mineral extraction, resource security, industrial minerals and geomaterials. They also provide BGS minerals information as data tables, reports, maps, profiles and factsheets as free downloads available from www.mineralsUK.com
Fracking has been a current hot topic with the media, with various companies applying for permission to research potential sites. Whilst the current drop in oil price may not make production immediately attractive, for shale oil or gas, the research needs to be undertaken to enable the longer term planning to take place.
So what is Frac Sand and how is it used? Frac sand is silica sand used in hydraulic treatments to prop open fractures in oil and gas reservoirs and enhance recovery. It is also referred to as 'Proppant Sand'. Silica sand is composed of high quality quartz (SiO2) sand and alternatives are resin coated sand and ceramics made from calcined kaolin or bauxite.
Frac sand is measured under BS EN ISO 13503-2:2006 'Petroleum and Natural Gas Industries – Completion Fluids and Materials, Part 2 Measurement of properties of proppants used in hydraulic fracturing and gravel packing operations.
The main properties relate to Composition >99% Silica (SiO2) for quartz or resin coated quartz or 100% ceramic. Particle size ranges are tight, with 90% required to pass within the specified size ranges of 1700-850 micron, 850-425micron, 425-212micron and 212-106micron. Particles need to be well rounded and also able to withstand compressive stress of 4000-6000psi at 10% fines. There are also limits on acid solubility and clay content.
The UK is essentially self-sufficient in Frac sand, with some 40 quarries producing around 4 million tonnes per year (2010). Sources include sandstone, glacial sands, and beach sands as well as from river and lake beds.
The closest 'ready to use' sands for fracking are foundry sands, with production coming from some 20 sites around the UK. Typical sources are the Chelford and Congleton sands in Cheshire, Woburn Sand Formation in Bedfordshire and the Folkestone Formation covering Hampshire, Surrey and Kent. All these sands display good characteristics for use in fracking, especially with regards to grain size and shape.
So what is the future for frac sand in the UK? Typically each well will use between 2,000 and 10,000 tonnes of sand. So if the UK develops shale gas at the rate of 10 wells per year, demand will rise by 20,000 to 100,000 tonnes per year, or up to 2.5%. As an example of how this could change, though, in the US in the year 2000, frac sand accounted for 5% or 1.4million tonnes of the industrial sand market. By 2013 this had increased to 29.9million tonnes, or 62% of the market.
So, the potential is there, if this new industry develops in the UK and the industry has an opportunity for a new outlet for its resources.
Clive's talk generated a large number of questions, so it was some time before he was allowed to sit down and take a well-earned drink!
For further information, Clive can be contacted on cjmi@bgs.ac.uk or see the website www.mineralsuk.com.