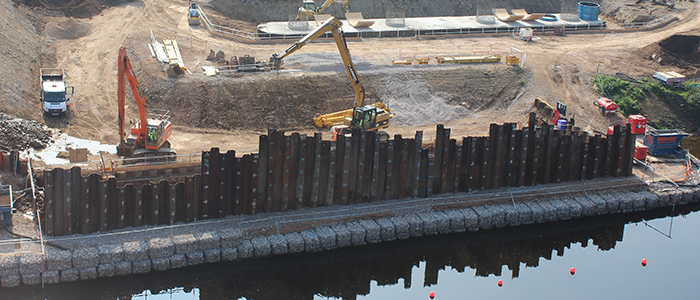 The Lancashire Branch Technical presentation 11 November set out to cover one of Lancashire's top priority transport projects, the Heysham to M6 link road, presented by Steve Webster of Costain.
Once completed the new road will complete the long awaited connection from the Heysham and Morecambe peninsula to Junction 34 of the M6, and will be a 4.8km dual carriageway with a footpath and cycleway along the entire route.
The new road will not only provide better access for residents, businesses and tourists to the area, but also brings with it massive economic and transport benefits to the county. Helping to ease congestion caused by traffic travelling through Lancaster City Centre. The potential for investment in the surrounding area is also expected to be an advantage, with a study predicting for every £1 invested a £4.40 return will be brought back into the community
The main benefits of the link road include:
Improved journey times with reduced congestion.
Better local air quality, especially in areas subject to high levels of pollution around the city centre and the centre of Carnforth.
Improved journey times to popular tourist and recreation areas in the North West.
Improved access to existing industrial areas and development sites, providing a boost to the local economy.
Regeneration for the region during and after construction of the road. Construction alone will employ over 3,000 people, of these 100 local unemployed people will be trained and employed.
Improved access to the proposed new nuclear power station.
A 'park and ride' scheme, helping to boost the Lancaster economy by improving access to the city centre.
Improved air quality, biodiversity, bus, cycle and walking opportunities.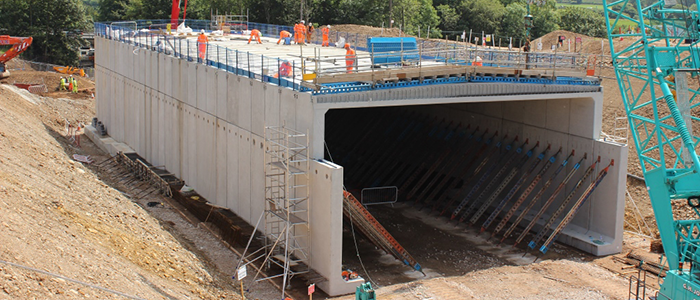 In an overview of the project it was confirmed there would be 11 bridge structures, 1,700,000m3 of material to move, 50km of drainage with 4 retaining walls, 2 gantries and a 600-space Park and Ride facility, all with an expected completion date of August 2016.