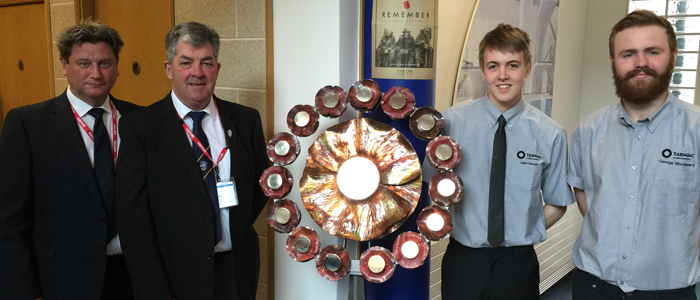 A moving tribute to the 15 men who worked at the Buxton Lime Firms was held at the Tarmac Tunstead site, near Buxton on the 100 anniversary of the battle of the Somme in June 2016.

Homage was given to each of the men who lost their lives, with their individual stories of how they fought and died being movingly portrayed.

As a lasting memorial, a giant metal poppy, with each petal carrying the name of the men who sacrificed their lives was produced by Tarmac apprentices Liam Garner, Jack Nuttall and George Woodward and will be housed in the reception of the Tunstead offices. The tribute was sympathetically summed up by Kim Shilcock, as being "built by quarrymen to remember the lives of lost quarrymen".