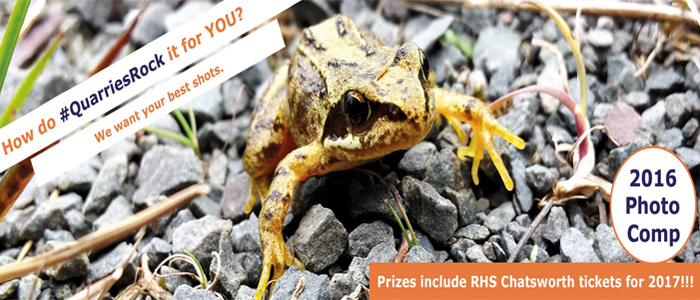 Our photo competition is back for 2016. Themed this year around a celebration of quarrying and what brings it to life for you. We are looking for entries themed around wildlife, people, minerals or unique locations found in quarry life.
As 2017 will also see our 100-year anniversary, 12 of the best entries selected by the judging panel will also feature in a special centenary calendar. Other top prizes include tickets to the first ever Royal Horticultural Show (RHS) at Chatsworth, Derbyshire next year along with a selection of IQ merchandise.
Phil James, Chief Executive of IQ says: "Next year is the one hundredth year of the IQ so we wanted to lay down a real challenge to our colleagues in the quarrying community to come up with some extra special images that represent what quarrying means to them.
"We'll be previewing entries on our Facebook page so keep an eye out for yours. I'm sure we have plenty of aspiring David Baileys and Chris Packhams out there!"
Entering is easy, just post your images and Like our Facebook page or email them to: Dave.Tebbutt@quarrying.org using the #QuarriesRock hash tag.
Closing date for the competition is midnight on 16 October 2016.