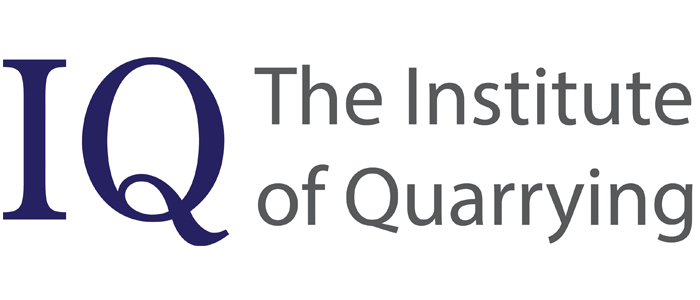 The Scottish Branch started its 2016-17 technical evening calendar on Tuesday 13th September at the Stirling Court Hotel.
The presentation entitled "Intelligent Quarrying" was given by Roy Bush, HM Inspector of Quarries.
The presentation covered QNJAC and detailed:
Aims and objectives - essentially it's to promote health and safety in the quarrying and associated industries, identify health and safety challenges and concerns affecting the industry and develop solutions, share information and learn from incidents and from HSE inspections and investigations
Who are QNJAC

Trade associations – principally the MPA, the BAA and Coalpro.
Professional bodies - IOQ, Geological Society
Trades Unions – GMB, Unite.
Educational establishments – University of Derby, Cambourne School of Mines.
Outputs carry the QNJAC title and must be agreed by whole committee which includes HSE. This is industry expert developed, HSE endorsed guidance and is the nearest thing to HSE guidance available to the industry, other than the official ACoP.
QNJAC/Target Zero(TZ) Steering Group;

Each work on products, generally in the form of guidance of in support of QNJAC and Target Zero.
Products, once approved, are published on qnjac.com and on safequarry.com and can be downloaded by anyone and used as they are or adapted to any specific needs.
Each working group is working on a large range of products designed to assist the industry in its agreed quest for Zero Harm. All TZ Guidance contributes to competence.
QNJAC is now branded and has a strapline. "essential health and safety guidance for quarries". It also has its own smartphone App.
QNJAC achievements;

Accidents in quarries are now 85% less than they were in 2000 (the year that marked the start of the QNJAC Target Zero Hard Targets Initiatives).
QNJAC also consulted extensively on the Quarries Regulations 1999, the accompanying ACoP and the amendments to the ACoP following the Lofstedt review of health and safety legislation.

QNJAC has published over 50 pieces of industry lead guidance and has several important pieces of guidance under development including:

Guidance on safe quarry face management
Contractors Road Map to Safety
Toolbox Talk on positioning of shotfiring shelters
Downloadable forms for use in workforce site inspections
Quarry specific legionella guidance
Traffic Management in Quarries
Guidance on quarry specific RIDDOR requirements

Two main themes;

Competence

A requirement under QR R9
Competence assurance:

Task focussed
Recognises need for training
Identifies need for CPD
Personal recognition of limits of competence
Task competences defined by R7 H&S document

Leadership & Workforce Engagement

A requirement under QR R40

R40(2): Safety committees
R40(3): Investigation of incidents by safety committee
R40(4): Inspections by committee
R40(5): Duty of operator to provide information
R40(6): Committee 'improvement notices'
R40(7): right of operator to accompany inspection
R40(8): Written report of inspections
R40(9): Availability of report
What is QNJAC doing to help?

Leadership & Workforce Engagement WG
main work streams:
a) Communications
b) Incident investigation
c) Inductions
d) Education
Working in partnership with IQ in support of the PRIME project. Developing QNJAC guidance into CPD material

What is 'leadership'?

Best explained by combination of what it isn't and characteristics of a good leader.

What is the purpose of QNJAC?

The ultimate purpose is to help the quarrying industry to become what it says it wants to be in terms of health and safety, namely a zero harm environment. It needs the commitment and resources that industry can provide in order to achieve that. That it is achievable is beyond doubt, we have to make it sustainable.

Who owns QNJAC?

The members do
It isn't owned by HSE, it does what its members want it to do.

How can you access QNJAC guidance?
Go to: www.qnjac.co.uk
Go to: www.safequarry.com
Download the smartphone App
A vote of thanks was given by branch chairman Andy Gillon and thanks was duly given from the floor in the normal manner.