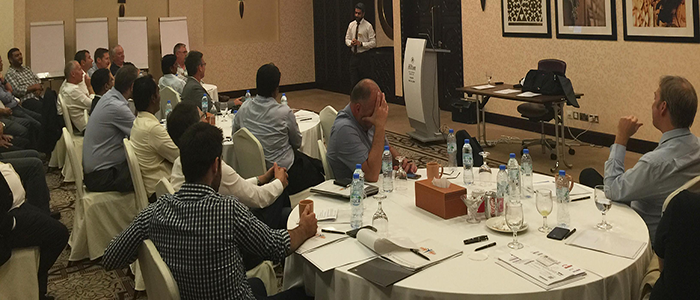 The Institute of Quarrying has recently held its Extracting Excellence event in Dubai. The theme of the event was to help operators identify ways to efficiently manage their operations in order to maximise profits.
Over 40 delegates from quarry operators across the region attended the October half-day event. Presentations were given by industry experts in areas such as geotechnics, face surveying, optimising crushing operations, changes to environmental standards and the benefits a continuous improvement programme can bring to businesses.
IQ has been achieving great success in the Middle East delivering customised training programmes for operators. The purpose of this event was to establish a networking group for the ongoing sharing of best practice throughout the region.
Phil James said "IQs reputation and standards are recognised internationally and developing our presence in global markets represents a huge opportunity for us and all of our members. We have been making great inroads into the Middle East and the Extracting Excellence event provided a great opportunity to add value to the work we've already done as well as provide a platform for the future."
With the positive support and enthusiasm given to the event, IQ plans to hold further events in the Middle East in 2016.