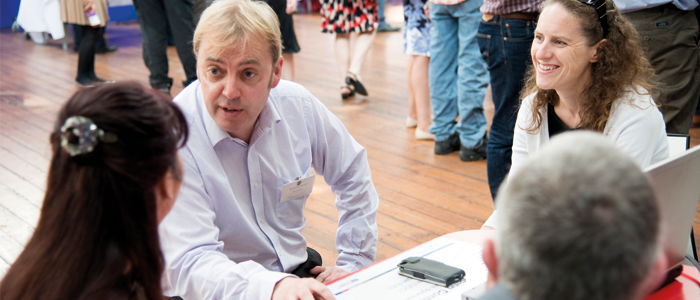 The 9th Annual Learning & Teaching Conference took place 2 July 2014 at the University of Derby, Buxton Campus.

Falling under the title of Pedagogies for the Future: How do we inspire and innovate? The day provided a range of formal presentations, workshops and discussions, including a keynote address from Helen Beetham, an independent consultant, researcher and author in the field of e-learning, with particular expertise in UK Higher Education.

A session was also presented by Julian Smallshaw (IQ – Head of Educational Development) and Sarah Horrigan (the Institute for Learning Enhancement and Innovation), where it was demonstrated how the same technologies used in the Institute of Quarrying Higher Education courses (Foundation Degree, Diplomas) could help academics transform their own course materials into a rich learning environment.

The straightforward production of video and other supplementary resources together with specialist software was demonstrated in some detail. The benefit of enhancing teaching materials, provides an additional dimension to learning and as part of the review and refresh process should be fundamental on any course. This forms part of the IQ's commitment to ensuring all our materials are quality assured.