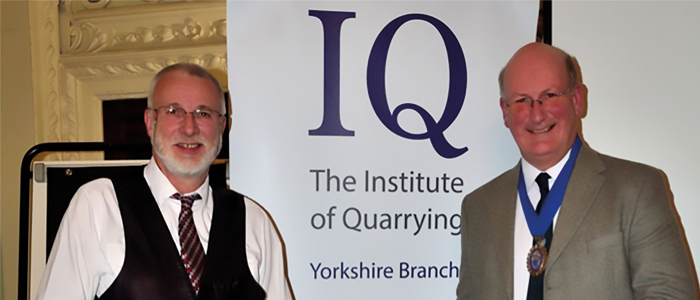 Martin Milmore of the Mineral Planning Group give a talk on his life as a geologist and mineral planner, at the November meeting of Yorkshire Branch at the Bridge Inn, Wetherby.
The evening provided a number of stories and anecdotes, all well illustrated with photos from times past and present as well as advice on how to get on well with your local mineral planner, especially when you need planning permission!
Overseas projects were also touched on, including those in California and other locations not quite so attractive.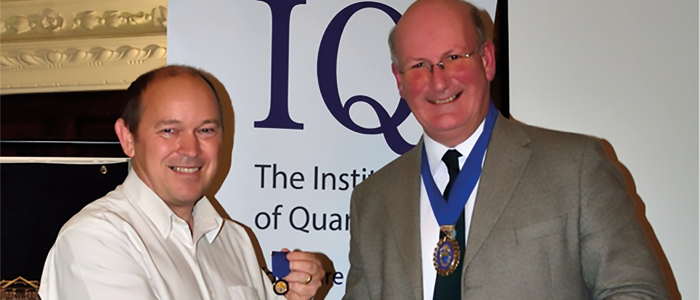 A vote of thanks was given by past Chairman Simon Broad, who was also presented with his chairman's medal by the current branch Chairman Graham Lamond.
Martin can be contacted for mineral planning advice at www.mpgyorks.co.uk.