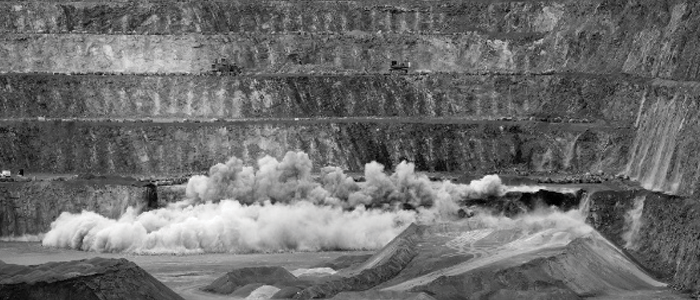 Following on from the success of our 2015 Middle East event, we are pleased to announce we will be returning to the UAE, 11 April 2016 with our follow up event running under the theme of 'Quarrying and the Environment'. You can book your tickets here.
Environmental considerations of quarrying operations are becoming increasingly important to operators. Driven by government pressures to address multiple agendas involving climate change, carbon emissions, biodiversity, recycling and waste, it's easy to see how quarry operators can feel overburdened with all the additional requirements. However modern operators have realised that improving their own environmental management practices is worth more to them than just meeting the requirements under legislation. Measuring and monitoring environmental impact of quarrying operations improves efficiencies and profits.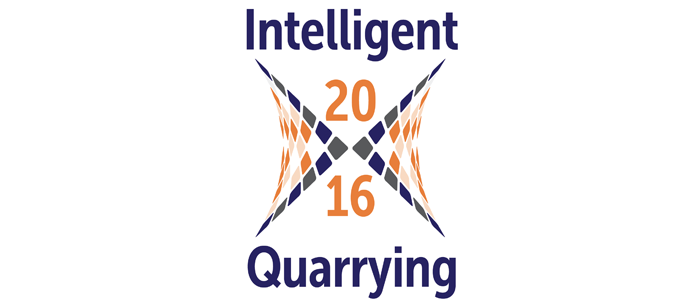 This event will be setting out to explore both operational and management areas where better environmental awareness of your site can have a positive effect on your business.
Agenda
14:00 - Arrival & refreshments
14:30 - Welcome & introduction (IQ)
14:45 – Process Plant Optimisation
Wayne van Antwerpen, Crusher Technology Product Manager, Terex Materials Processing
"Achieve better energy consumption and reduce costs through your crushing operation"
Taking an in-depth look at the alternative options for cone crusher bearing trains and the improvements that can be achieved in reducing energy consumption and costs leading to overall better environmental management practices.
Wayne was born in South Africa and graduated Mechanical Engineering in Port Elizabeth, Eastern Cape, South Africa. He joined Terex over 12 years ago but his career in crushing & screening expands almost 20 years. Wayne first started out at one of the largest privately owned mining & aggregate crushing & screening contractors in South Africa before moving to the UK.
15:15 - Dust Control
Rajesh S Naik, Director, Best-Chem Limited
"Dust Control in Bulk Mineral Handling and Processing"
Effective dust control in modern quarrying operations is an important aspect of health & safety practice and for environmental and machinery maintenance reasons. Learn about the different sources and methods to manage dust in a busy site.
Rajesh originally trained as a Chartered Accountant working with a number of companies across different sectors including chemical waste disposal and bulk transport for the quarrying and mining industries. After acquiring Best-Chem Limited, a customer alerted him to the issue of nuisance dust. Investigating the problem took him to a bulk mineral handling and crushing plant in a power station which signalled his start in the field of dust control. Raj worked with a team to develop a foam dust suppression system that has been successfully used in quarrying, mining, coal fired power stations and waste recycling industries worldwide.
15:45 – Water Management
Chris Leake, Director, Hafren Water
"Water management – opportunities for improvements, efficiencies and increased sustainability"
Chris has over 27 years of experience in the extractive minerals industry in relation to water resource assessment, environmental assessment and water supply. After working internationally in the oil exploration industry, he held the position of Senior Hydrogeologist with Tarmac for more than 7 years. He then founded Hafren Water which has undertaken numerous projects in many fields including environmental impact assessments, water management, waterwell drilling, water auditing, regulatory compliance, dewatering schemes and negotiation with regulators. International experience includes site investigations, water-use auditing, groundwater resource assessment, public presentations and negotiation with regulators, contractors, sub-consultants and academics.
16:45 - Site restoration
David Jameson, Partner & principal geotechnical engineer, GWP Consultants LLP
"Geotechnical considerations in final and restoration slope design"
This presentation discusses the geotechnical considerations for final quarry design and practicable restoration techniques in hard rock quarries. The modern techniques for remote geological data collection for slope and access road design along with rockfall prediction and containment are discussed with reference to a working quarry.
David is a Chartered Engineer and Chartered Geologist and member of the IMMM with over 25 years' international consulting experience in the mining, quarrying and construction sectors. He obtained a PhD in geotechnical engineering researching the role of bedding parallel weak units in the stability of opencast coal sites. David is a Partner at GWP Consultants LLP, an independent firm of geologists, hydrogeologists and geotechnical engineers specialising in the mining, quarrying and civils sectors. GWP have published several books on quarry design, tip design and quarry restoration techniques and had significant input into the statutory Quarries Regulations for the UK.
17:15 – Keynote session
17:45 - Summary & close
18:00 - BBQ Buffet & Networking session