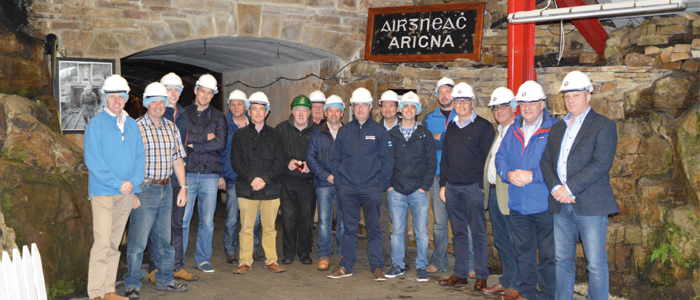 The Northern Ireland branch field trip took place 13 and 14 September 2015 to Arigna Coal Mine Museum in Co. Roscommon and Boliden Tara mine in Navan.
The 18 branch members who attended were given an underground tour in the Arigna mine where the guide explained the hardships endured while mining and transporting coal by hand in the narrow seams.
The coal was extracted to support the local power station using about 55 thousand tons per year, approximately 60% of Arigna's production. This continued up until 1990 when the mine was forced to close as the quality of coal was no longer able to meet the requirements of the power, which was in turn forced to close.
After an overnight stay in Co. Cavan the branch was guests of Boliden Tara Mines, Europe's largest zinc mine. Currently 2.6million tonnes of ore for zinc and lead concentrate are mined annually to a depth of 1000m. The branch was treated to a full underground tour where they were able to see the full operation of exploration, drilling, loading and hauling along with the underground crushing of the ore. A tour was also given of the grinding mills and the floatation separators, finishing in the dry concentrate warehouse.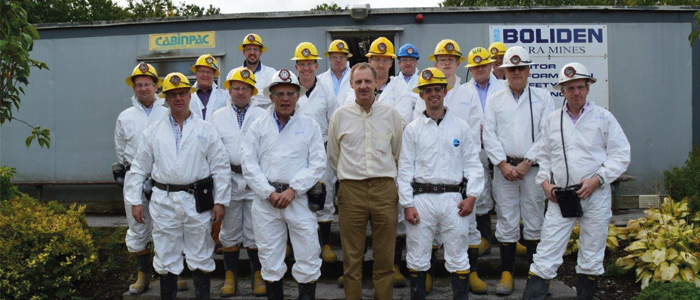 The Northern Ireland Branch would like to thank the staff of Arigna Mine, Mike Lowther, Mine manager at Boliden Tara Mines and his staff for the excellent underground tour and hospitality received during their visit.