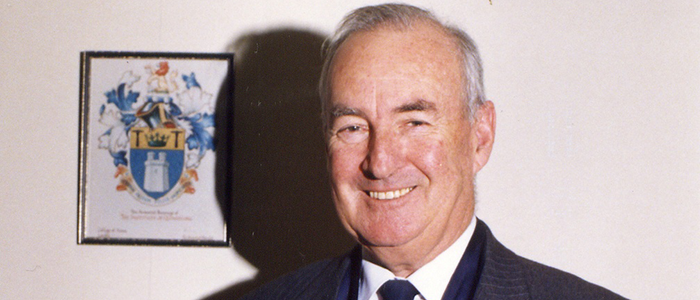 The first International President of the IQ in 1989, Bryan Bartley sadly passed away 24 March 2015.
Bryan and his wife Elaine were well known in many circles, including the quarrying sector.
Bryan will be remembered by Winstone Aggregates as someone who had the foresight in the 60's to arrange the purchase of a quarry "out in the sticks" which we know today as the flagship for the company – Hunua Quarry.
The quarrying industry worldwide will remember him for the BARMAC crusher he and his engineering friend Jim Macdonald invented, a machine which revolutionised the sealing chip business, creating cubical shaped stone.
He will be remembered by the Institute of Quarrying as one of the founding members of the New Zealand Branch and for his regular contributions to their IQ Conferences along with his attendance to local branch meetings whenever he could.
Bryan was also awarded the inaugural Caernarfon Trophy for his paper High Intensity Autogenous Crushing. The paper was published in the UK Quarry Journal.
In the 90's he led discussions and paved the way for IQ New Zealand to operate independently as a separate organisation, whilst retaining the principles of the parent IQ UK.
We pass on our sincere condolences to Elaine and all the family.