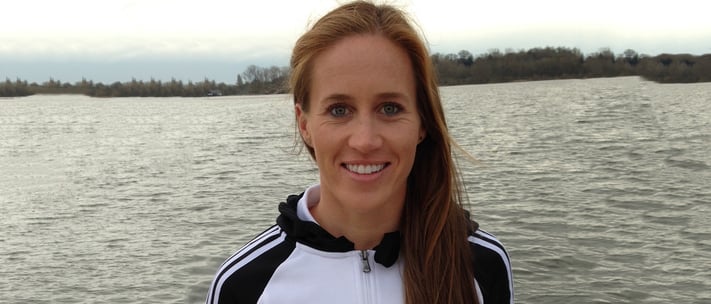 Helen Glover, the winner of Great Britain's first Olympic Gold Medal at London 2012 is the Institute of Quarrying's special guest motivational speaker at this year's 'Inspiring for Generations' centenary dinner at the Belfry on 19th October 2017.
James Thorne, IQ's Chief Executive, says: "Helen is the perfect example of how professional development can catapult your career in directions you never expected. It's quite an extreme example but shows what can be achieved through channeling talent in the right direction and with the right support.
"We are delighted that Helen is joining us to share her inspirational story at our Centenary Conference dinner. It is a very special evening for the Institute, made all the more notable by the presence of a true Olympian."
Sporting Giants was launched by Sir Steve Redgrave on behalf of UK Sport in February 2007 to identify young people with the potential to display talent in sports such as handball, rowing and volleyball.
Helen says: "From a young age I was involved in almost every sport under the sun, but surprisingly rowing wasn't one of them. People are often surprised to hear I didn't step foot into a rowing boat until I joined the Sporting Giants scheme in 2008. I was in between graduating to become a physical education teacher when Sporting Giants spotted my rowing talent and the rest is now history. With the right support and self belief anything is possible and I hope to inspire others."
Miles Watkins, IQ President, said: "Our 'Inspiring for Generations' centenary conference will be a great opportunity to meet up with faces old and new, network and learn from our inspiring guest speakers. Not only is it a celebration of how far the Institute and mineral extractives sector has come but also a nod to the future at what the industry has to offer and the exciting challenges ahead."
Taking place at The Belfry Hotel and Spa Resort in Sutton Coldfield, the Centenary Conference & Industry Dinner will provide an uplifting and inspiring experience for industry professionals and is part of celebrations to mark the 100-year anniversary of IQ.
For further information on our centenary event 19 October 2017 click here.