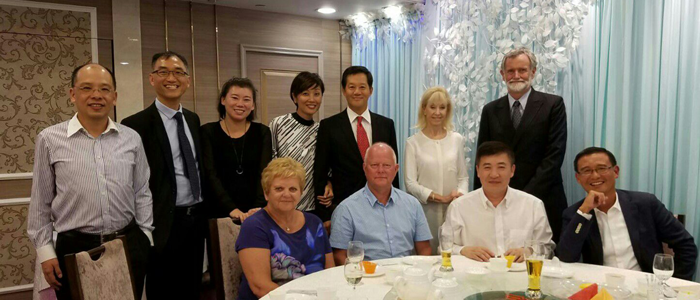 Back row from left to right: Ng Heong Chen, Raymond Ng, Stephanie Lau, Lorretta and Eddie Pak Chung TSANG, Pat and Don Johnson. Front Row from left to right: Hilary Morgan and Antony Morgan, David Chen, Alfred K H Chan.
On a recent trip to China, IQ President Antony Morgan visited the Institutes Hong Kong branch, further strengthening the close working relationship that has been developed with them.
Commenting on their vibrancy and enthusiasm they have for being part of the IQ global family, the visit highlighted their professionalism and proficiency they bring to this representative arm of the Institute.