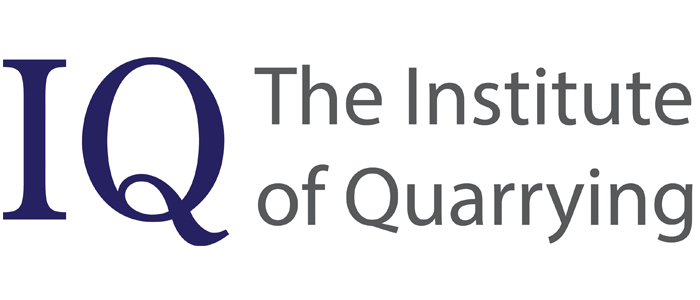 The Derbyshire branch welcomed HSE inspector Richard Noble, who took us on a journey back in time with his presentation 'Reflections of my Employment with the HSE'.
Richard began his career in 1967 as a trainee Road Supervisor for AMASCO (part of Derbyshire Stone). After his training in London he was based at Manchester as a qualified road supervisor. Whilst working on a contract for the Rakewood viaduct Richard experienced his first major near miss, the strong winds coming down the valley created a vacuum effect that caused the air to be sucked out of the abutments where the gang was working. Fortunately, machines could pull them out.
Over the following years Richard worked in numerous operational roles for Tarmac Derby including trainee asphalt plant supervisor, works manager, and quarry manager of a quartzite quarry with 92% free silica! The staff underwent regular x-rays from the pneumoconiosis board, which shows the industry was aware of how great a hazard silica dust was even then.
After reading an advert in the Sunday Times, Richard joined the HSE in 1986, based in Worksop and covering Derbyshire, Nottinghamshire & Lincolnshire. Within two weeks, there was the infamous Loscoe incident in which a bungalow situated on an old landfill exploded when it filled up with methane and the central heating was switched on. In February 1990, whilst covering the Cornwall & Devon area, the Wheal Remfrey tip failure occurred, it flowed across a main road at midnight and lost power just as it hit a house, the Avalanche technique (probing with iron bars) was used to determine if any cars were trapped inside.
During his time with the HSE Richard has played an active role in reducing the number of fly rock cases and quarry accidents by working with managers and industry members through joint advisory committees. As well as taking part in the successful disqualification of a Chalk quarry director who continuously breached HSE and court instruction. The first safety seminar between the quarries inspectorate and quarry owners also took place in 1992, which Richard and his colleague John Crabbe organised, and paved way for the safety conference's we have today.
Sadly, Richard has now retired, although, he will still be providing quarry operators with advice on safety and mock inspector visits on behalf of Safety Coaching Ltd. We wish him a very happy retirement and all the best for the future.