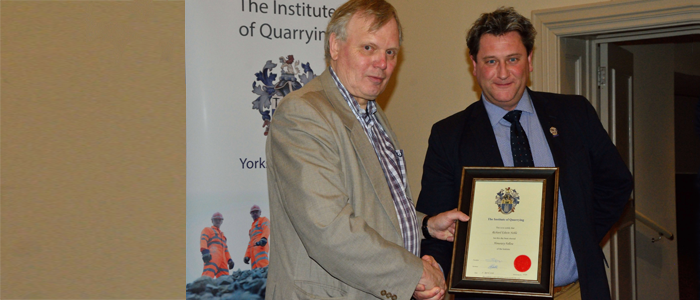 Joining the Institute 10 June 1971, Richard Noble (recently retired HM, Inspector of Mines & Quarries) has been a committed and long serving member of the IQ. He has made huge contributions through his enjoyable and well-attended guest speaking slots at technical evenings and other IQ events.
Well regarded for channeling his wealth of knowledge and support along with guidance and advice from the HSE, he has additionally been hugely influential in the conception and success of the Yorkshire and Derbyshire Health & Safety days.
In recognition of his exceptional dedication and work, Richard became the 27th person in the IQ's 99-year history to receive the special accolade of an Honorary Fellowship, which was formally presented at the Yorkshire Branch technical evening in April.