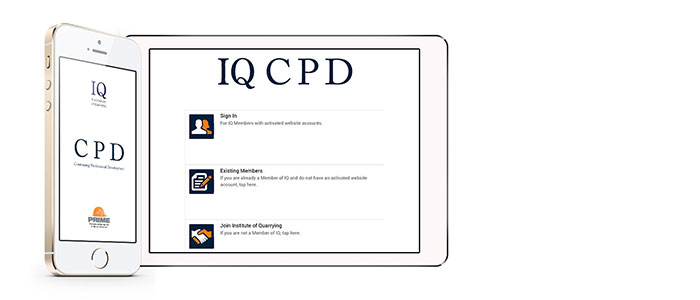 Supporting and taking charge of your own personal development, progression and lifelong learning all comes together under your Continued Professional Development (CPD). Essentially CPD is any training or undertaking that contributes to raising standards and in the long-term assists in the forward development and continuing progression of individuals. CPD is a way of recording what you experience, learn and apply, whilst updating your professional knowledge and skills.
It can be gained by recording experiences you benefit from in a number of areas. This may include learning from colleagues or technical evenings, reading about new working methods or legislative changes, deputising for colleagues, participating in toolbox talks or even shadowing and assisting in areas of work you have little previous understanding in.
By undertaking Continuing Professional Development you are actively demonstrating your on-going commitment to maintaining your competence, which contributes to upholding your qualifications and ability to effectively carry out your role and responsibilities. It also promotes greater levels of workforce engagement, training and expertise. All are areas that are viewed as being key in striving towards the ultimate goal in achieving zero harm.
With this in mind the IQ have developed a bespoke CPD recording App, available free to members through both the Apple and Google Play stores. The App provides members with a simple, yet intuitive way to easily record CPD and submit their activity in a central place. All records are retained digitally by IQ to assist in maintaining an individuals membership and ongoing professional development.
In taking an active role and responsibility in your personal development you are sending out a clear message, underlining your commitment to your individual improvement, helping to bring personal rewards, whilst firmly establishing yourself as a key component in the forward development and future growth of the business.
The design and availability of the new CPD app ties in with IQ's enhanced approach to CPD, which became a mandatory requirement for members who fall under the grades of FIQ (Fellow), MIQ (Member) and TMIQ (Technical Member). As of 1 January 2015, members of these grades were required to undertake a minimum of 30 hours CPD on an annual basis to maintain their current level of membership to the Institute. This approach set out to raise standards, whilst additionally adding further recognition to the commitment of the Institutes Fellows, Members and Technical Members, underlining an individuals responsibility to staying current with changes in best practice, technology and legislation relevant to them in their roles.
To download a copy of the CPD App please search for 'IQ CPD' on the Apple or Google Play stores.