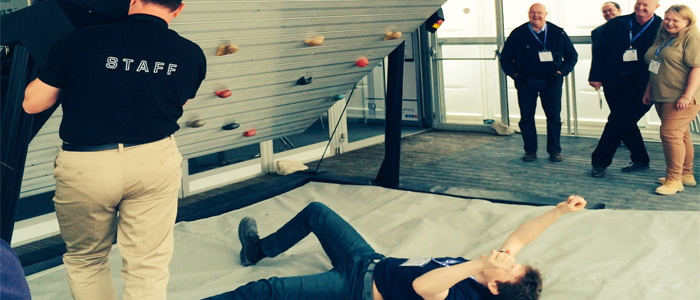 It was great to see so many faces, old and new at Hillhead this year. The site was filled with renewed vigor and vibrancy.
Our climbing wall challenge proved very popular, with great skill and finesse delivered by all...except the IQ staff!
Special recognition goes out to Jo Banner, North of England branch Chairman, setting the event record at a very impressive 3:30. A special commendation also goes out to Anthony Reeve from Hope who took to the challenge armed in his wellies!