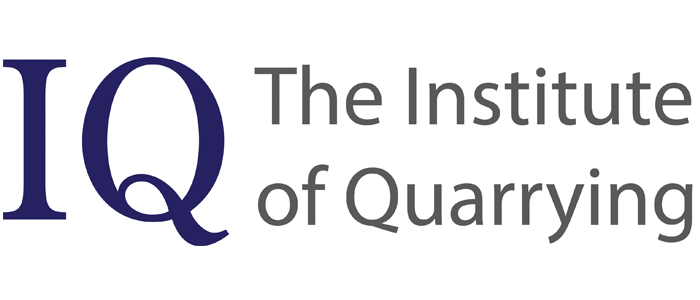 The February meeting of the Yorkshire Branch welcomed John Heneghan of AECOM to provide an insight on the use of lime pad trials in material management and disposal to support the restoration of Lafarge Tarmac's Swinden Quarry, situated in the Yorkshire Dales National Park (YDNP).
AECOM is a fully integrated multi-disciplinary engineering consultancy, with offices in over 150 countries and close to 100,000 employees and includes the legacy companies Scott Wilson, Faber Maunsell and URS along with others within its recent acquisitions.
The Swinden quarry site has a legacy of lime manufacturing, with various by-products that have been managed in a manner that didn't meet with current best practice. To ensure the full resource potential of the site could be met necessitated the removal of this material. Working with AECOM, Lafarge Tarmac has devised a management strategy ensuring no environmental impact will arise from this.
Situated on a Carboniferous limestone reef deposit, the quarry has a current output around 1.5 million tonnes per annum. An agreement was reached in 2002 for a 24 million tonne extension at Swinden, which already benefits from state of the art production facilities and a rail link. Following a 7-year design and planning application, approval for the extension was granted in 2010.
The sites historic tips were comprised predominantly of poor quality limestone, overburden, boulder clay and shale, which required to be addressed. In addition to this, a significant volume of overburden requires stripping to reach the additional mineral resource, this runs to approximately 1 million m3 of legacy waste material, including quarry scalpings and lime waste, in addition to around 1million m3 of organic rich pyrite bearing shale and 1 million m3 of boulder clay overburden.
The lime material portion of the tip was found to be highly alkaline, with pH up to 12. Given no beneficial re-use was available the material was relocated to the base of the currently active quarry area. Potential impact to post-restoration surface water and local and regional groundwater quality from the waste had to be managed to minimise any adverse impacts.
To ensure a durable solution, a design was required, which protected the water quality and minimised the need for intervention in the long term. Adopting an engineering approach, the concept was initially tested in a controlled manner ensuring the method was viable. This also provided confidence in the approach to Lafarge Tarmac, whilst demonstrating to the YDNP Authority and Environment Agency that this was a suitable course of action.
To provide proof of concept, a series of lime pad trials were undertaken on-site since 2006 and are scheduled to run until 2017/18. These trials set out to simulate the materials end-state, assessing the reaction of the materials from a geochemical and geotechnical perspective.
Initial results available from 2013/14 monitoring show soil pH as anticipated based on known material properties; water samples from monitoring wells are generally quite alkaline (up to pH12.45) suggesting dominance of lime geochemistry, however water samples from pond water are consistent with local groundwater (pH6.9 – 9.0), suggesting buffering by pyrite oxidation. Some TPH has been recorded in shale samples but not observed in any water samples, which is indicative of low leaching potential. Some elevated metals concentrations have been recorded in water samples, relative to applicable Environmental Quality Standards; however, these are consistent with local background aqueous geochemistry and are not considered to present a significant issue.
Going forward monitoring is on going and planned to continue until 2017/18. This sets out to provide confidence in the engineering approach adopted, satisfying both Lafarge Tarmac and the regulators that there will be no unforeseen or long-term liabilities associated with the proposed management plan. The use of the engineering approach detailed also allows for the early identification of potential problems with the proposed scheme, potentially yielding significant savings in the prevention of post-restoration intervention.
Following the talk, John answered questions from the floor before being thanked receiving a well-deserved round of applause from the audience.