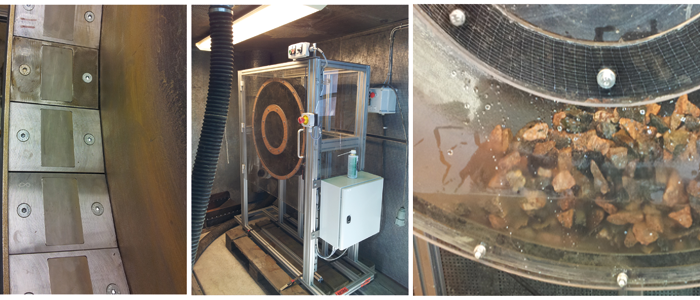 The Lancashire Branch technical evening held on 9 December 2014 covered Wear Resistant Linings and took place at the Longlands Hotel.
Milcael Jungedal and Andrew Evans were on hand to underline how SSAB was not only just a global leader in value added, high strength steel but are also leading the way in design, innovation, technology and environmental responsibility.
Going onto highlight the company's unique focus on customer support, which assists in providing a partnership for success along with production taking place in Sweden, Finland and the USA the company has a worldwide reach to an ever-growing global market with a focus of producing steel that is stronger, lighter and for a more sustainable world.
Striving for the highest levels of customer service, it was underlined how SSAB work together with its customers, ensuring they obtain the best possible results with this ethos a firm part of the business. No matter the focus, SSAB provides assistance in the form of courses, seminars, handbooks and technical recommendations, which compliment their Knowledge Service Centre, a hub dedicated to knowledge sharing and technical support.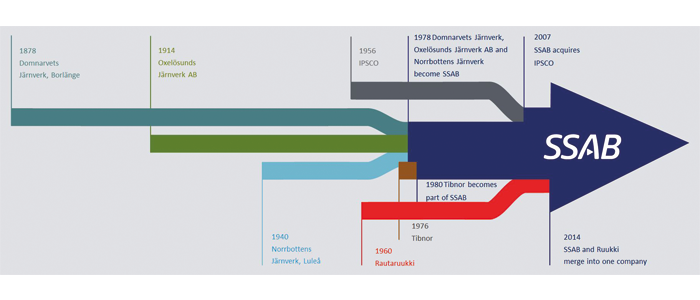 With a history dating back almost 140 years, SSAB is the producer of Hardox, the premium brand in wear resistant steel for around 40 years. Originally intended as a wear plate, the unique combination of hardness and toughness allows the material to perform as a load carrying part in a number of applications.
Hardox allows the design of structures that are wear-resistant and strong yet lightweight, extending the service life in comparison to those made out of regular steel, an example of a lighter truck container made of Hardox can provide an increased load capacity of around 10-20% and even more in some applications.
The wide range of Hardox grades offers the possibility to significantly increase the wear resistant and possibility to reduce thickness and weight of the application, without compromising on service life.
Ensuring Hardox performs as expected SSAB are continuously running quality control wear tests. These involve mounting all of the steel grades along the inside of a drum with abrasive materials being loaded and set into motion for around 92 hours, with twice daily changes of the abrasives being undertaken.
The Chairman Gordon Dick gave a vote of thanks to Milcael Jungedal and Andrew Evans on behalf of The Lancashire Branch.