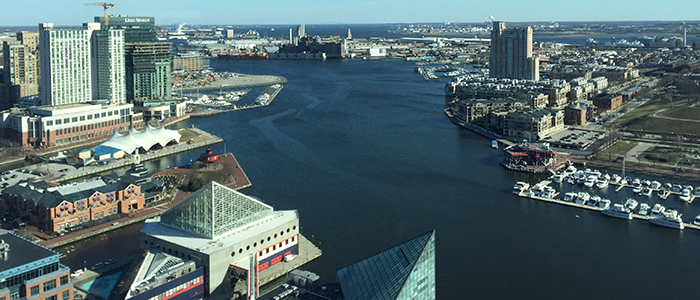 In 2013, production of aggregates in the United States totalled more than 2 billion metric tonnes at a value of $18.6 billion with the aggregates industry alone employing around 100,000 highly skilled men and women. Every $1 million of stone, sand and gravel sales in the US is supporting more than 19 jobs.
Representing the construction aggregates industry in the USA is the National Stone, Sand and Gravel Association (NSSGA) who are the world's largest mining association by volume. Its member companies produce more than 90 percent of the crushed stone and 70 percent of the sand and gravel consumed annually in the United States.
With this in mind the Institute of Quarrying was pleased to be able to maximise the opportunity presented by the NSSGA to deliver a one-hour live webinar in February 2015. The session, which was broadcast to over 30 locations around the world, covered Geotechnical & Structural Geology, a crucial area in all aspects of quarry operations and essential knowledge to those working in the extractives and processing industries. Areas covered included maximising reserves, safety and quarry inspections along with design considerations.
Following on from the success of the webinar, Julian Smallshaw (Head of Educational Development), Phil James (CEO) and Colin Jenkins (President of IQ, 2012-14) were invited along to the NSSGA Agg1 2015 Aggregates Academy & Expo taking place in Baltimore during March. The focus was on the delivery of a selection of diverse presentations over the course of three days, to over 140 delegates. The delivery covered key topics in the industry such as attracting younger generations into the sector, enhancing a business and development of the existing workforce.
The visit underlined how the aggregates industry within the United States was facing similar challenges to those we have been working towards addressing in the UK. This is in terms of an aging workforce and requirement for educational offerings, which focus on the development of an individuals skills and knowledge.
To bridge the gap in relation to education and Continuing Professional Development, which is visible in the US, a partnership agreement is being put into place between the Institute of Quarrying and the National Stone, Sand and Gravel Association. The partnership will provide the opportunity to widen the reach of IQ's bespoke but well developed suites of learning materials, whilst also offering international accreditation and exposure of the Institute to a wider audience.
To find out more about the NSSGA please visit http://www.nssga.org/ and for further information on the Institute's educational offerings here.