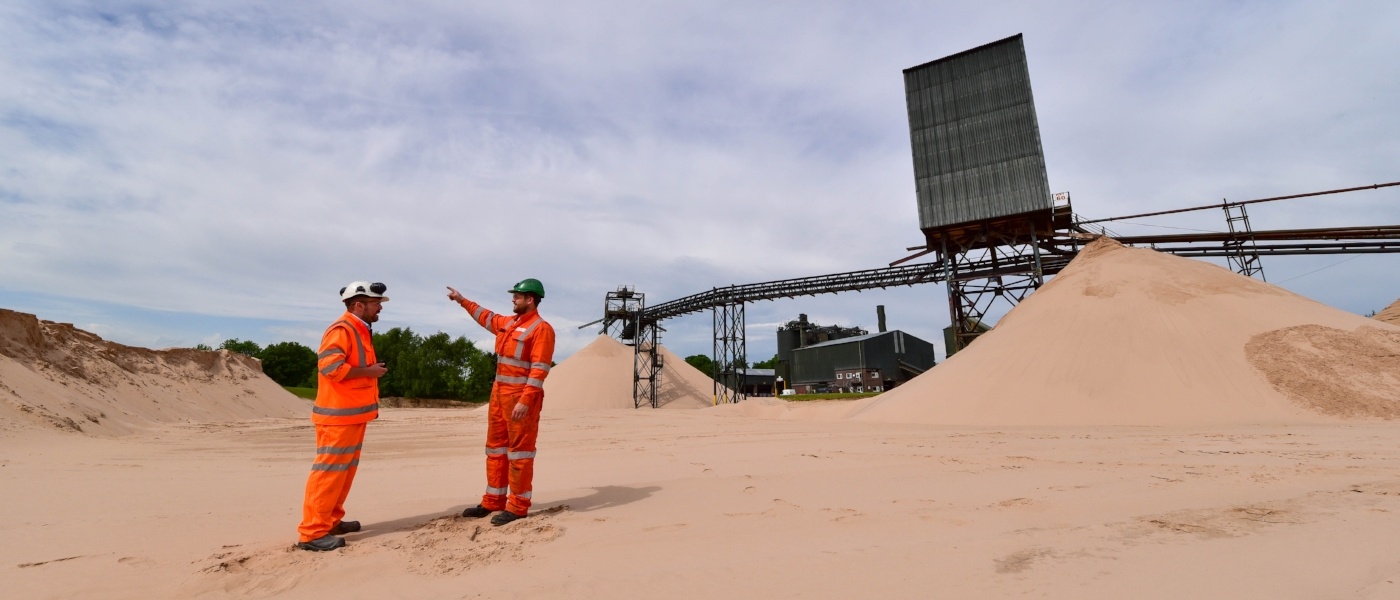 Standards and professionalism is a key segment of the Institute of Quarrying's Skills Wheel, covering all of the key regulations and standards that affect the quarrying and mineral extractive industries. The most well known environmental standard ISO 14001 is one of the key tools that many organisations use in managing their environmental impacts which in recent years has been revised.
The three year transition period for certified organisations to upgrade from ISO 14001:2004 to ISO 14001:2015 – the revised international standard for environmental management systems - closed in September 2018.
The revised standard is an evolution from its previous incarnations and continues to provide the structured approach to improving environmental performance through the plan, do, check, act approach. The new standard supports businesses in developing a more resilient organisation, ensuring that both those leading the business and the wider workforce are engaged in embedding the policies and procedures into business processes.
One of the most visible changes is to the High Level Structure (HLS) which has adopted a common format in line with the quality standardISO 9001 and the Health and Safety standard ISO 45001. This potentially provides the opportunity to simplify the process of developing an integrated management system.
James Thorne is the Institute of Quarrying's chief executive officer. He says: "The 'Standards and Professionalism' segment of the Skills Wheel aims to make everyone working within the mineral extractives industry aware of the legislation and key documents that underpin good practices adopted in the workplace.
"ISO 14001:2015 is the leading international standard that is recognised and adopted by many across our sector - from operators and through the supply chain. It enables organisations to achieve a structured pathway to improving performance, which minimises environmental impacts. Which in turn can deliver financial and operational benefit whilst also enhancing the reputation of the business."
"It's our role as the industry's body responsible for upholding standards of professionalism and to ensure that our members operating across the mineral extractives sector are aware of and have access to the tools to help them continue in delivering value for their organisations and the environments that they operate in."
Raymond Mooney is Business Development Manager at TÜV UK Limited, a leading Certification Bodyspecialising in auditing organisations for ISO 14001:2015 compliance. The company operates throughout the mineral extractives sector. He says : "Environmental awareness is increasing amongst all stakeholders. They recognise that implementing an effective and robust environmental management system gives them a competitive edge.
"Companies that thoroughly document and follow through ontheir environmental policy will improve their image and strengthen their market position. They can also benefit in other ways in implementing an effective environmental management system. These include increased competitiveness, an improved image helping to open up new markets, as well as a reduction in costs, such as waste, material and energy usage.
"ISO 14001 compliance can also offers further benefits, such as reduced insurance premiums, a reduction in the risk of environmental damage, improved compliance with environmental legislation and improved company processes.
"But the real power of ISO 14001 comes when it is part of an integrated management system that includes ISO 9001 and ISO 45001 for quality and health and safety respectively. The certification of integrated systems leads toa reduction in business risk, cost reduction and an overall increase in operating efficiency."
Environmental standards have been on a long journey, from the early days of BS5750 to the inception of ISO 14001, and will continue to evolve and adapt to changes in operating practices and market conditions. James Thorne concludes; "The transition from ISO 14001:2004 to ISO 14001:2015 is now complete but what the future holds only time will tell. What's most important is that as an industry we continue to lead by example for the benefit of all stakeholders."