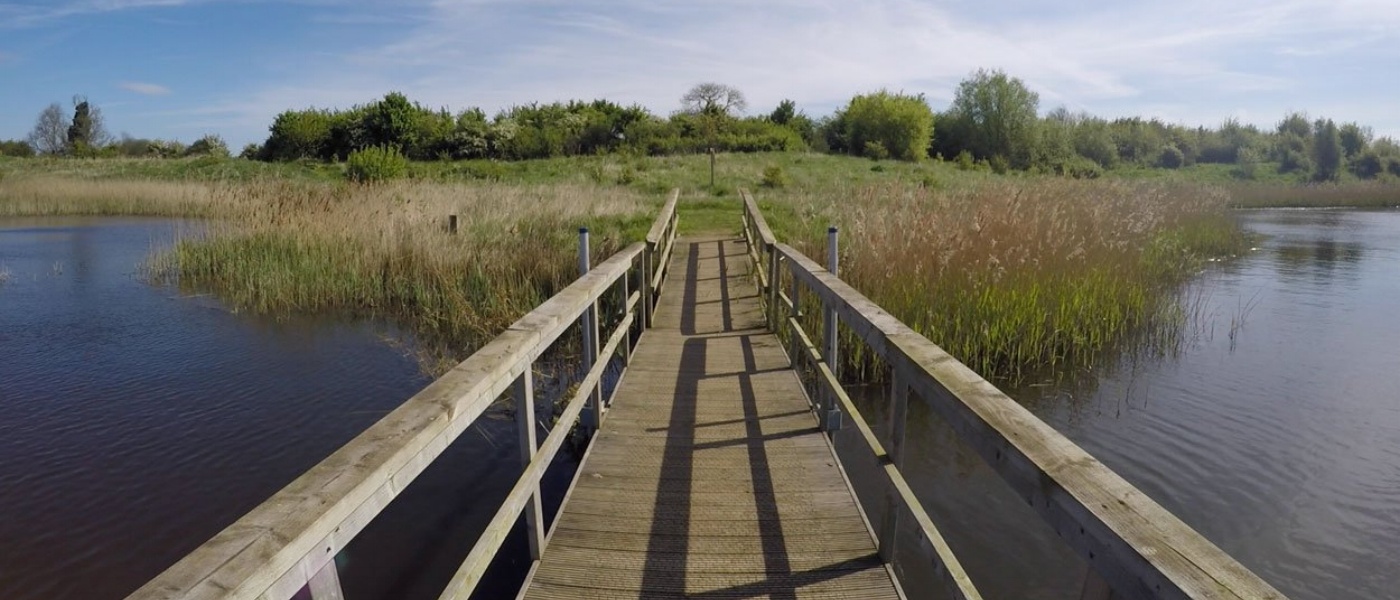 Just over a year into his tenure, the Institute of Quarrying's (IQ) chief executive officer is using the industry's premiere biannual showcasing event, Hillhead 2018, as a platform from which to share his vision for IQ and what it should be delivering for its members and the wider industry.
Since joining IQ, Thorne has consulted extensively with stakeholders across the mineral extractives sector to understand how to shape IQ as an industry membership body fit for the 21st Century. That consultation culminated in the launch of IQ's Centennial Pledge. Its ambition is to engage everyone involved in the mineral extractives supply chain - from extractors to contractors, apprentices to managing directors.
Thorne explains: "The mineral extractives industry is vital to the UK economy; it underpins £235 billion in value added and represents 16 per cent of the total UK economy1. And yet we join the long line of industries that face ongoing challenges and uncertainty.
"That's where our Pledge fits in; it's designed to raise standards by ensuring everyone working in our sector is equipped with the skills and competencies to deliver excellence first time, every time."
Tackling an ageing workforce
Combatting an ageing workforce is high on IQ'sagenda. Almost 10 million people in UK employment are over the age of 50, equivalent to more than 30 per cent of the workforce2. The age profile of people employed in the mineral extractives sector is even more polarised than the wider national picture, with 55 per cent aged over 45 years and only 17 per cent aged 18-343. In future decades, a high proportion of this group will leave work permanently, taking acquired skills and experiences with them.
Future-proofing the sector's ageing workforce and increasing educational pathways are industry imperatives that are being addressed as a priority across the sector.
As the professional body for the mineral extractives industry, IQ strongly advocatesthe benefits of 'lifelong learning'. According to the Chartered Institute of Personnel and Development, businesses that invest in CPD attract more skilled recruits and enjoy higher levels of staff retention.
Thorne continues: "Like many professional organisations, our members are required to actively engage in and record their continuing professional development (CPD). From participating in webinars, branch technical events, attending conferences, completing a qualification, all CPD opportunities that are available are tailored to fit in with members' busy working lives.
"We created the IQ Skills Wheel to show how to build skills across different knowledge areas. The Skills Wheel can help guide individuals and businesses with personal development plans and is an important tool forbuilding flexible and agile workplaces."
IQ has a long history of providing respected and relevant training for the industry. IQ Academy courses are tailored to suit the different needs of learners. With different learning formats available, coursesalso deliver value to business.
IQ has cemented acompelling partnership with the University of Derby Centre for Mineral Products Professional Development. Industry relevant qualifications - from higher apprenticeships to honours level degrees - with content and materials developed by IQ, are delivered through the University for young people interested in developing a career in our sector, as well as for those already working in mineral extraction. Using blended learning, the time spent away from work is minimised and learners can complete work-based projects, meaning learning is applied in the workplace straight away.
Health and safety
In 2017 IQ celebrated a century since it was founded. There have been a remarkable number of innovative changes in the industry through the last 100 years; advances in quarrying practices, technology and machinery have seen our members adapt and develop their skills to meet those changes.
Health and safety is a visible part of the industry. Developing training programmes, standards and competencies, and ensuring good practice in people and site management, provides a safer and more efficient workforce. The IQ's in-house education team continuously develops a number of targeted programmes suitable for members employed in supervisory roles to improve competence and raise health and safety performance. These personal development programmes include Level 3 qualifications in Health and Safety and Leadership and Management.
Working with other industry bodies, suppliers and operators, IQ is committed to achieving 'Target Zero'. Thorne says: "Safety remains the number one priority for us all and accidents within the industry are a stark reminder that we must remain vigilant. There is never any room for complacency when it comes to safety."
Environmental impact & sustainability
Complaints about the impact of quarrying are hardly new. The industry is committed to mitigate its impact on local communities, while continuing to fulfill the UK's demand for aggregates products.
Mineral sites that are restored to heathland, reed bed, woodland or wet grassland can result in a haven for invertebrates, aquatic plants, birds and mammals. The partnership between RSPB and building materials supplier CEMEX to rejuvenate dozens of disused quarries has helped rare and unusual species to flourish, including 50 'at risk' species of birds4.
Attracting new members
For over 100 years we have supported people to develop their skills and careers. IQ membership is open to individuals across all roles in the industry. And as individual experience in the industry grows, so IQ membership evolves through progressive membership grades.
Thorne concludes: "IQ has a goal to boost its membership to more than 5,000 by 2021; a goal we strongly believe is achievable, given the sector employs over 34,000 people directly in mineral extraction.
"While we acknowledge that attracting new members isn't an issue, per se, we do recognise that all of the above challenges faced by the industry circle back to achieving our goal."
1 Mineral extraction industry vital to UK economy - Institution of Mechanical Engineers - Feb 2016
2 Avoiding the demographic crunch: Labour supply and the ageing workforce - Chartered Institute of Professional Development June 2015
3 Labour Market Intelligence Study: Quarrying, mineral products and mining - MP Futures Oct 2016
4 50 disused quarries turned into wildlife habitats to help Britain's endangered birds - The Telegraph, Jan 2018