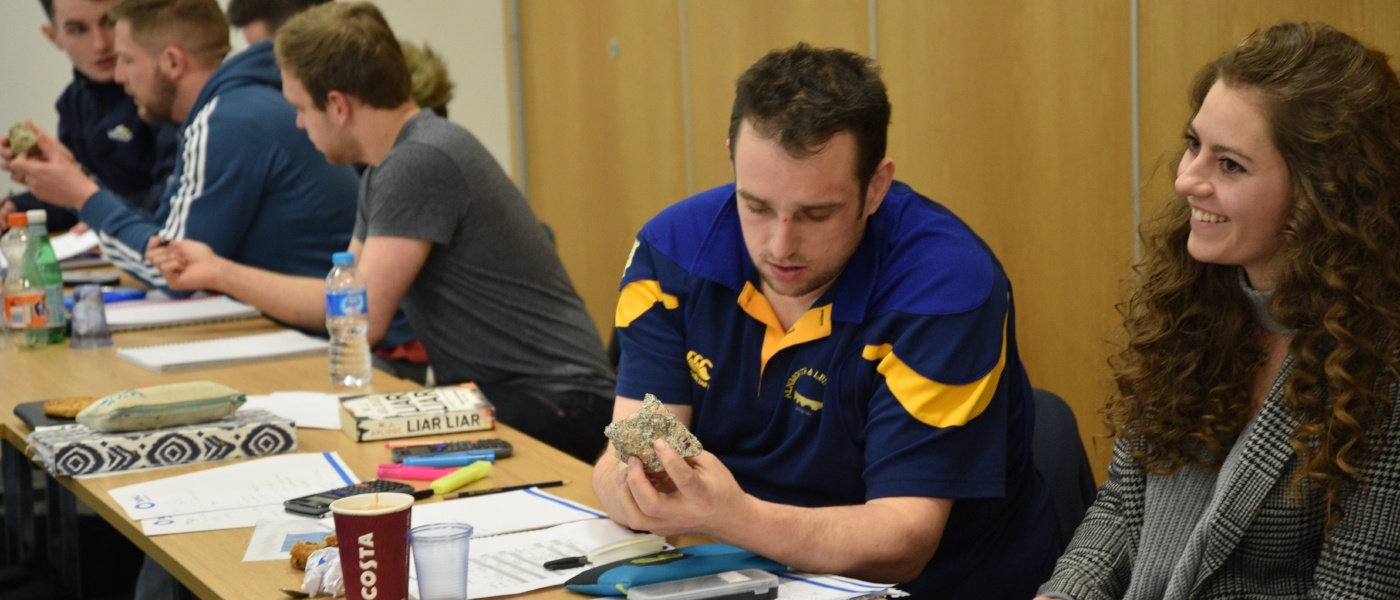 Almost 10 million people in employment in the UK are over the age of 50, equivalent to more than 30% of the workforce1. The age profile of people employed in the mineral extractives sector is even more polarised than the wider national picture, with 55 per cent aged over 45 years and only 17 per cent aged 18-342. In future decades, a high proportion of this group will leave work permanently, taking acquired skills and experiences with them.

Long-term demographic change means that there is unlikely to be a burgeoning supply of younger people in the UK who will enter the labour market to replace retiring workers, with increased pressures as a result of Brexit and a potential reduction in migration.
Future-proofing the sector's workforce is an imperative that is being addressed across the industry as a priority. New educational pathways such as T Levels, alongside initiatives including MP Futures' 'Inspiring Futures', as well as a raft of activities initiated by operators large and small, all share the common goal of attracting young people into the industry.
James Thorne is chief executive officer at the Institute of Quarrying (IQ): "There is an urgent need to understand how the sector will replace a vast proportion of its workforce in the short to medium term due to retirement.
"This is an industry-wide issue. As you'd expect, IQ is playing its part. We have developed a compelling partnership with the University of Derby Centre for Mineral Products Professional Development that is delivering tailored learning for young people interested in developing a career in our sector, as well as for those already working in mineral extraction.
"The Centre for Mineral Products Professional Development delivers industry standard and globally recognised qualifications to the mineral products sector. That's about developing the industry leaders of the future.
"Qualifications are delivered using blended learning, minimising the time spent away from work and learners complete work-based projects, meaning learning is applied in the workplace straight away."
Industry relevant qualifications - from higher apprenticeships to honours level degrees - with content and materials developed by IQ, are delivered through the University of Derby. Amongst these is the Higher Apprenticeship in Mineral Products Technology, which combines practical skill development with higher education qualifications. The course develops competence in the workplace and prepares apprentices for a supervisory position and is designed in partnership with industry and leading professional bodies.
Other organisations with a stake in the Centre for Mineral Products Professional Development include the Institute of Asphalt Technology (IAT), Concrete Society, International Clay Technology Association, Road Surface Treatment Association and the Mineral Products Qualifications Council (MPQC).
Inspiring futures
MP Futures, part of MPQC, is the lead player in the 'Inspiring Futures' initiative, which promotes careers in the mineral extractives industry to the next generation. Anthony Elgey is General Manager at MP Futures. He says: "I've worked in the quarrying industry for over 20 years and this is an issue that we've been talking about for as long as I can remember. That's why 'Inspiring Futures' is so important and why the industry's employers are collaborating with this project.
"There's a lot of great work going on across the industry but 'Inspiring Futures' is about bringing all stakeholders together - from the professional institutions, trade bodies, employers to operators large and small - to promote the great things we do. We need to get out into the community and engage with young people.
"An integral part of 'Inspiring Futures' are the Industry STEM Ambassadors. These are passionate people working in quarrying and minerals extraction tasked with promoting what we do to young people with an aim to capture the imagination of a new generation. Our ambassador programme is just one touchpoint - we're also producing resources designed to connect with young people on their level, so innovative video and social media will also play a big part in how we reach out."
Inspiring Futures feeds into the UK's existing STEM (Science Technology Engineering Maths) Learning Network. This network has over 30,000 voluntary ambassadors from more than 2,500 employers, operating through a web of 19 regional hubs.
Anthony continues: "By encouraging and helping our staff to engage we can present a unified and coherent front, empower and develop our employees, engage our local communities, dispel the myths and preconceptions about our sector thereby improving its social standing, and finally, plug the terminal skills gap that has loomed over our sector for decades and is set to grow into a full blown crisis."
Higher apprenticeships
Daniel James is Quarry Manager at Hanson UK's Penderyn quarry located eight miles north of Aberdare in South Wales. He was among the first intake on Hanson UK's LEAD Higher Apprenticeship programme.
"When I finished school back in 2012 I went to work as a trainee in dentistry, but I quite quickly realised it wasn't the career for me. While searching through the job ads and checking out courses, I spotted Hanson UK's LEAD Higher Apprenticeship programme.
"I knew quite a few people who already worked within the industry as Hanson UK had a quarry in my local town, Builth Wells. Talking to them really captured my interest, so I decided to apply for a position and I was lucky enough to be successful.
"I was very excited by the career opportunities available to me, whilst at the same time being able to complete a higher education qualification. I hadn't any interest in going to university, so this provided the perfect pathway for me in that I could get real work experience, further my education and earn a wage.
"That was over five years ago and I've now worked my way up to the role of Quarry Manager, responsible for a site that has been worked continuously since 1890.
"I have completed the MPQC Level 6 Diploma in Health, Safety & Environmental Management and I am currently coming to the end of my Honours Degree in Minerals Management at the University of Derby. I have also completed a wide range of internal and external training courses, including IOSH Managing Safely, Confined Space Entry, Management of CDM projects, First Aid at Work and Geotechnical Supervision, to name a few. This extensive training has given me the knowledge and confidence required to fulfil my job role effectively."
IQ's James Thorne concludes: "What we're seeing is a groundswell of activity, with the whole minerals extractive sector pulling together with the shared objective of securing our future. As an industry we are jointly stimulating interest and awareness among young people, creating new educational pathways to explore career opportunities in our sector that map to real jobs. The momentum is there, now is the time to work together to secure our future."
¹ Avoiding the demographic crunch: Labour supply and the ageing workforce - Chartered Institute of Professional Development June 2015
² Labour Market Intelligence Study: Quarrying, mineral products and mining - MP Futures October 2016