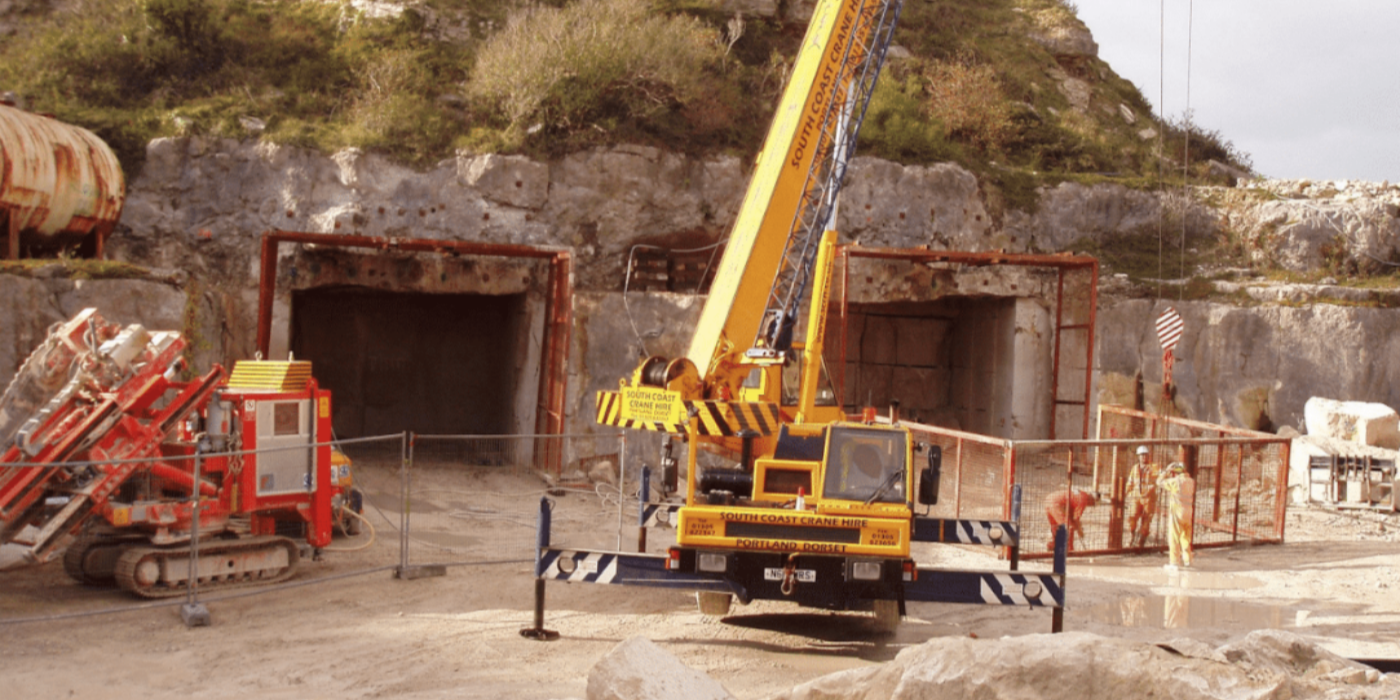 The turbulence of the past nine months has inspired the Institute of Quarrying (IQ) and its regional branches to adapt and adopt new technologies to continue to connect with over 3,500 members, delivering regular virtual networking opportunities and providing online access to continuing professional development (CPD).
IQ's members are spread across an extensive network of 13 UK regional branches, covering Derbyshire, Devon and Cornwall, Lancashire, London and the Home Counties, Midlands, North of England, North Wales, Northern Ireland, Scotland, South Wales, West of England, West Midlands and Yorkshire. Traditional branch technical evenings and networking events have fallen by the wayside due to travel restrictions and social distancing. Consequently, IQ members have been able to attend a range of events that previously would have been out of the question due to time and location challenges.
James Thorne is CEO of IQ. He says: "Being a member of the Institute of Quarrying grants access to a global community of professionals. The IQ branch network is a major benefit to members, bringing people together from across the industry to share knowledge, network and socialise.
"During these challenging times, we've seen our branches quickly and effectively adapt their traditional ways of hosting technical evenings and networking events so that disruption is kept to a minimum and regular contact remains. It's great to see that the IQ community continues to stay connected and has even been able to expand their networks through members being able to attend events that normally would be difficult to get to.
"As we enter a new year, we all must remain resilient. While the IQ branches continue to offer a local support network to quarrying professionals, we'd also like to remind members that the Institute of Quarrying remains a virtual touch point too. We're here whenever you need us."
IQ West of England branch presents Portland Stone: The transition from quarrying to mining
The IQ West of England branch, like all the IQ regional branches, is ensuring that regular contact amongst members remains. Technical evenings are now held via the online video chat service Zoom and, as a result, has welcomed IQ members from across the UK.
One of its on-demand virtual events was the presentation 'Portland stone: The transition from quarrying to mining'. It focused on the history and development of stone extraction on the Isle of Portland from Roman times up until present day. Nearly 100 IQ members attended the event, some from as far afield as Scotland.
Dating back nearly 1,000 years, the world-famous stone from the Isle of Portland was originally used on local projects such as the 11th century construction of Rufus Castle . From the early 1600s it started to become London's dominant stone and has been used extensively in landmarks including St Paul's Cathedral and the British Museum, as well as in the United Nations headquarters building in New York.
In 2016, family-run business Albion Stone, which has been involved with the Portland stone industry for over three quarters of a century, reached the end of its quarrying operations. It now focuses all of its work on mining. Not only is the transition far more sensitive to the environment, it ensures the availability of the prestigious stone on the Island for future generations.
The informative and interactive presentation from the IQ West of England branch was delivered by professional geologist Mark Godden FIQ, Mine Manager for Albion Stone. He explains:
"Portland stone has an extensive and rich history. Vast quantities of the stone went into the reconstruction of London after the Great Fire of 1666. Up until this point the stone had come from the landslips on the east coast of the Island.
"As demand continued into the 18th century, quarries opened up along the eastern coast and during the 19th and 20th centuries in the centre of Portland. Despite these historically large volumes of stone leaving the Island for the construction of buildings in London and other major cities across Britain and the world, large reserves remain on the Island, albeit sometimes from more challenging locations.
"The Isle of Portland has a limited geographical area of only eight square kilometres along with a relatively large population of about 12,700 people. With high-demand for the stone and very little potential for new green-field quarrying permissions, in the late 1990s it was identified that mining could provide continuous access to significant dimension stone reserves, with little environmental impacts."
Following a protracted period of preparation, operations went underground at Albion Stone's Jordans site, with mining extraction commencing in late 2008. It has since become an economically successful operation thanks to the efforts of many people over a long period. Today, the mine is one of the UK's most productive dimension stone mines, producing several thousand cubic metres of high quality product annually.
Albion Stone is currently extracting dimension stone at two of its sites - Bowers and Jordans. It is also preparing for a new mine at its Stonehills reserve.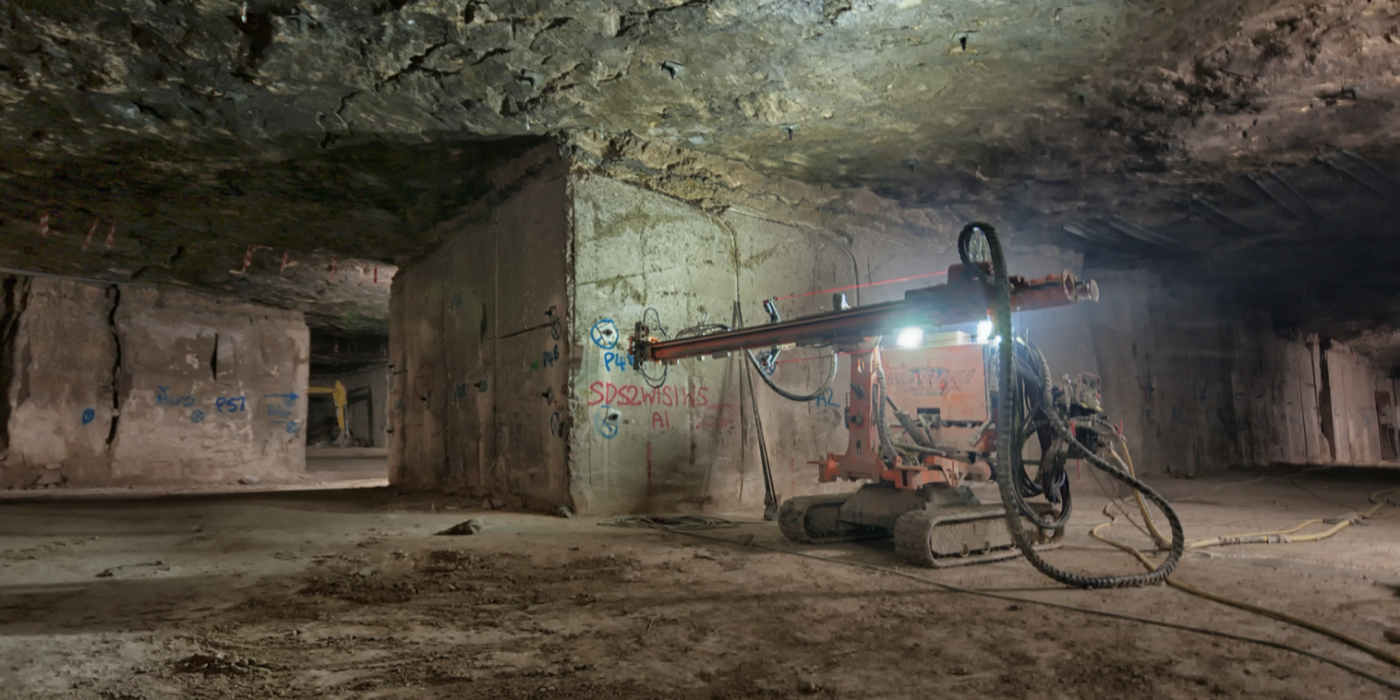 Steve Cole FIQ has been a member of IQ for over 50 years and is actively involved with the West of England branch. He says: "The fascinating presentation covered the history of stone extraction in Portland and demonstrated how the detailed design work has underpinned and assisted in the development of the new methodology. A great example was when Mark explained how a new tunnelling method that goes 17-metres below the surface was achieved. The presentation sparked endless interactions from attendees afterwards through a questions and answers session.
"We were overwhelmed with how well-received the presentation was. It was a delight to welcome members outside of the West of England area who were eager to find out more about Albion Stone's future-proofing method of mineral extraction."
The presentation was recorded and has been distributed to all IQ members. It is also available on the Institute of Quarrying's YouTube channel.
Mark Godden previously published an extensive article in Geology Today 'Digging deep for Portland Stone'.