The IQ branch community network has been a benefit of IQ membership from the earliest days of the Institute's history. By 1920 there were certainly already branches operating in both North and South Wales along with the West, North and Midlands regions of England.
Since those early days, the branch network had an important part to play in connecting people working in the mineral extractives and quarrying sector. The branch network is a major benefit to members, bringing people together from across the industry to share knowledge, network and socialise. These days there is a comprehensive UK network of 13 regional branches that are run entirely by passionate member volunteers.
Kevin Parker FIQ is one such willing volunteer. Managing Director of the quarrying and concrete business at Lightwater Quarries Ltd, he is also the Secretary of IQ's Yorkshire Branch, where he has also served as Branch Chairman. "I've been involved in the Yorkshire branch since the 1990s, so have seen many changes over the years. But the one constant afforded by the branch network is the opportunity to meet people working across the sector."
Spread across the UK, IQ's regional branch network extends from Cornwall to Scotland. The 13 branches cover Derbyshire, Devon and Cornwall, Lancashire, London and the Home Counties, Midlands, North of England, North Wales, Northern Ireland, Scotland, South Wales, West of England, West Midlands and Yorkshire.
Adversity brings opportunities
The coronavirus pandemic has had a significant impact on the way IQ branches operate. What has remained core to the values of each regional branch is the way that they have responded to the crisis and rallied to support their own neighbourhoods.
Examples such as Hazen Bowskill, chairman of the North of England branch, responding to his local MP's request for PPE donations. There were many similar acts up and down the country demonstrating how quarry operators take a positive active role within their local communities.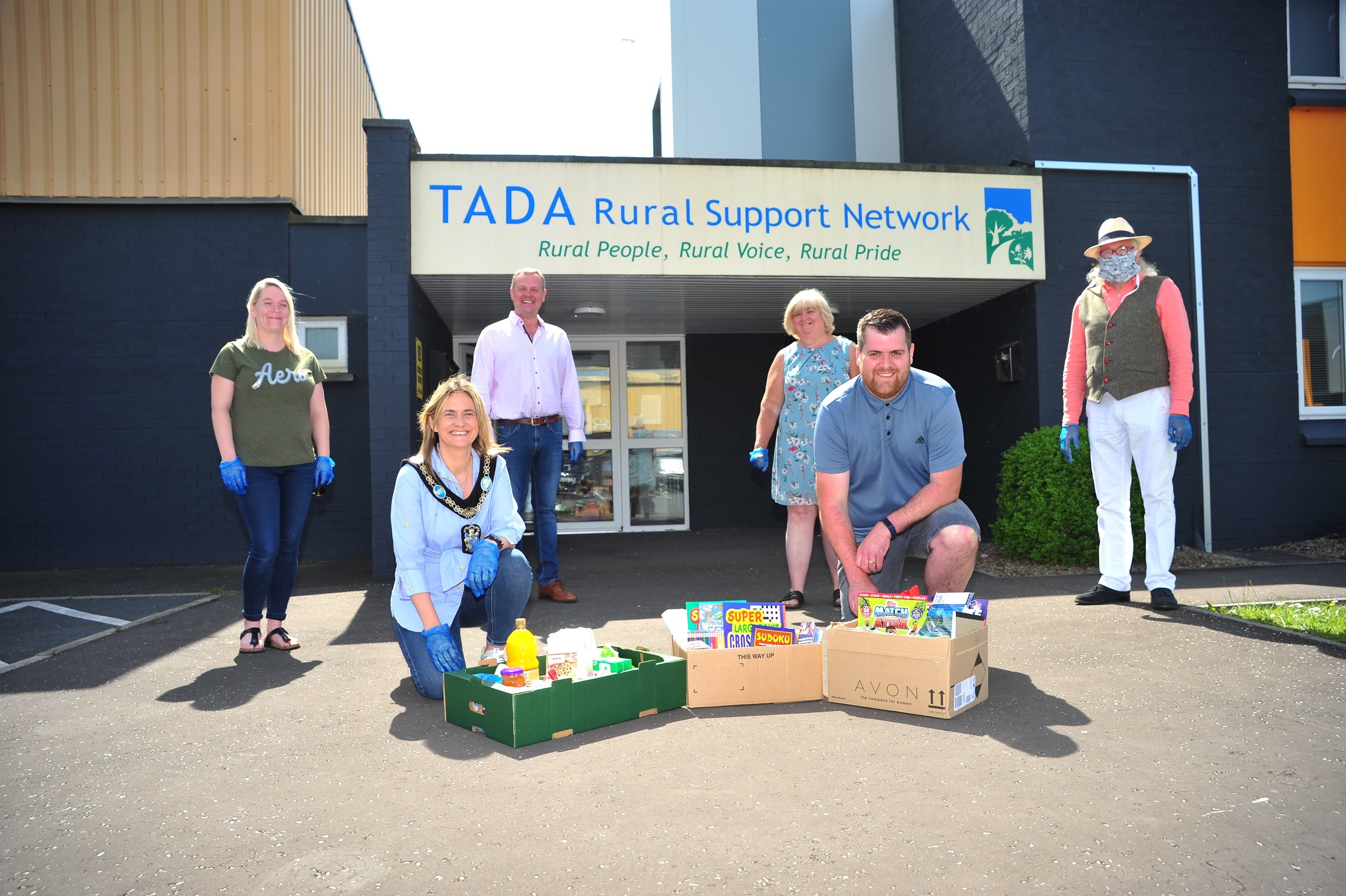 The Northern Ireland branch have always included acts of charity as part of their ongoing branch activities. Their response to Covid-19 was to donate £10,000, half of which went to Northern Ireland Hospice. The branch has supported a number of charitable organisations including the Air Ambulance, Guide Dogs for Blind, Rural Support Networks who arrange food parcels for those in isolated communities, and Home Start - an organisation that assists young families.
John Moore MIQ, Operations Manager at Conexpo (N.I.) Ltd and Chair of the Northern Ireland Branch explains "The branch has a strong tradition of fundraising and supporting local charities. It's an important feature of our headline events that members and our industry partners proudly support. Most of us will know someone who has directly needed the help of these organisations so it has a vital role in bringing members together in supporting our wider local community."
Branches organise many events on behalf of the local members. Typically branches organise a mix of events from technical presentations to dinner dances, health & safety conferences to sporting activities.
The restrictions placed on large gatherings has had a significant impact on how branches are planning their annual events. Some events sadly have been deferred until they are safe to go ahead but branches are increasingly using technology to keep members engaged. Something that has also presented something of an opportunity for all members across the country.
Over the last two years, IQ's 'Lunch and Learn' webinar series has proven to be a popular way of members accessing relevant content in bite-sized chunks. Now that video-conferencing platforms like Zoom and Teams are more readily accessible, branches such as West of England and the Scottish branch are utilising these platforms to host technical presentations remotely.
By taking some branch activities, like technical presentations, online not only are branches making sure that the local network remains in place, it opens up the opportunity for members in other parts of the country to get access to content that they might not have otherwise had the chance to. On a recent presentation on mental health awareness organised by West of England branch, half of the attendees at the live event were from other IQ regions.
Sarah Fry is IQ's Head of Membership and Marketing. She adds "Our role is to support our branches and volunteers whilst finding new ways to engage members with content that's meaningful and relevant.
"Working with our branches to deliver virtual events will leverage the strength of experience we have within the branches to develop valuable content for members whilst making the best use of technology so that the content is easily accessible. The wider context for this approach is that IQ is evolving and trying new approaches to ultimately attract more people into membership."
A further innovation in IQ's approach to supporting members has been the recent launch of their new app – IQ Connect. Available from the both the Apple and Google Play stores, IQ Connect provides members with quick access to reliable information all in one place. Members can also update their membership record and record their Continuing Professional Development (CPD) all straight from their mobile device.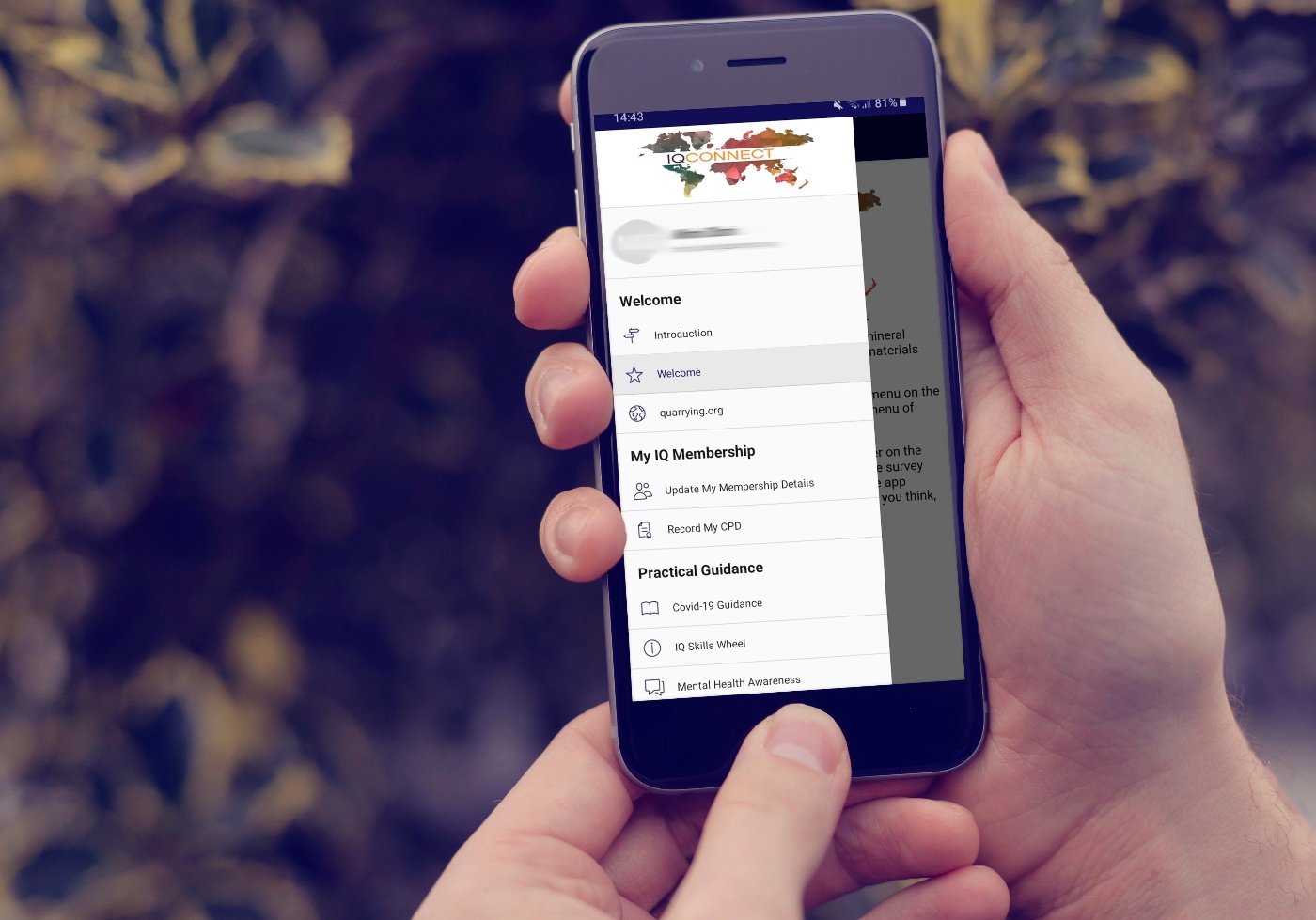 Sarah continues: "For the Institute, IQ Connect will not only bring benefits to members in the UK but it will become the platform that begins to connect a global audience. We are working with our affiliate offices around the world to bring the app to their local members. So far the feedback about the app from members both in the UK and internationally has been positive."
IQ Branches have another part to play
Branch events and activities are a very visible demonstration about their role in supporting IQ members. However, what many haven't perhaps appreciated is the role they play in the overall governance of the Institute.
Branches are run by volunteer members who organise the events, but each branch is run by a committee. The size and structure of the branch will determine how many people are on each committee but as a minimum there will be a regional Chair, Deputy Chair and Secretary. These are roles that regularly interact and liaise directly with IQ staff.
In addition, each branch provides a representative to sit on the IQ Council. The IQ Council of Members is made up of the 13 branch representatives, 16 members from across IQ and key stakeholders from the industry. These are positions that are voted on by IQ members in a 3-year cycle, the next taking place in 2021. The role of the Council is to provide strategic and industry knowledge, supporting the IQ in developing its plans, making sure that the voice of the member is represented in decision making.
The opportunity to get involved with a local branch committee or the Council is open to all IQ members. Being an active member also provides a route through to the IQ Board of Trustees, the governing body responsible for guiding the future direction of IQ.
Ben Uphill MIQ is an enthusiastic and active committee member of IQ's Devon & Cornwall Branch and works as a Multi-site Manager (UK Clay) for Sibelco. He says: "In my opinion, achieving IQ membership is an important milestone in anyone's career. It opens doors to all sort of benefits, as well as access to a network of fellow professionals. But membership is just the start; being active at branch level is how you get the best out of your membership. The energy you put in is rewarded in equal measure; enhanced knowledge, improved skills, more valuable contacts, new friendships, the list goes on.
"That reaches into my role as IQ Board Trustee, it enables me to have a balanced view of the branches and the Institute as a whole. It's a great way to ensure a considered approach about new ideas on practices and thoughts on strategic direction, as well as raising the profile of the Devon & Cornwall Branch within IQ."
James Thorne is IQ's Chief Executive Officer. He sees the branch network as the beating heart pumping out the lifeblood of the Institute to reach its growing membership. "As with all things in business, stand still and you die. But the IQ branch network has evolved over the years to adapt to the changing landscape of the sector. By their very presence in the regions that each serves, the branches provide a sense of collective belonging. Each focuses on issues that resonate with the region, which is why they are so important.
"As the body representing professional development in our industry, we need to remain connected to our membership and the regional branches do just that, as well as providing a fantastic contact point for our members in each region."
"With the current challenges being faced due to the Covid pandemic, the impact it is having and will continue to have on the industry for the coming months and years, the ability for members to engage with each other and share their knowledge and experience will be vital."
"The value and rewards of being active in your local branch are huge. Take the time to get involved, you never know who you'll meet or what you'll learn!"
To find your local branch, go to www.quarrying.org/branch-news.