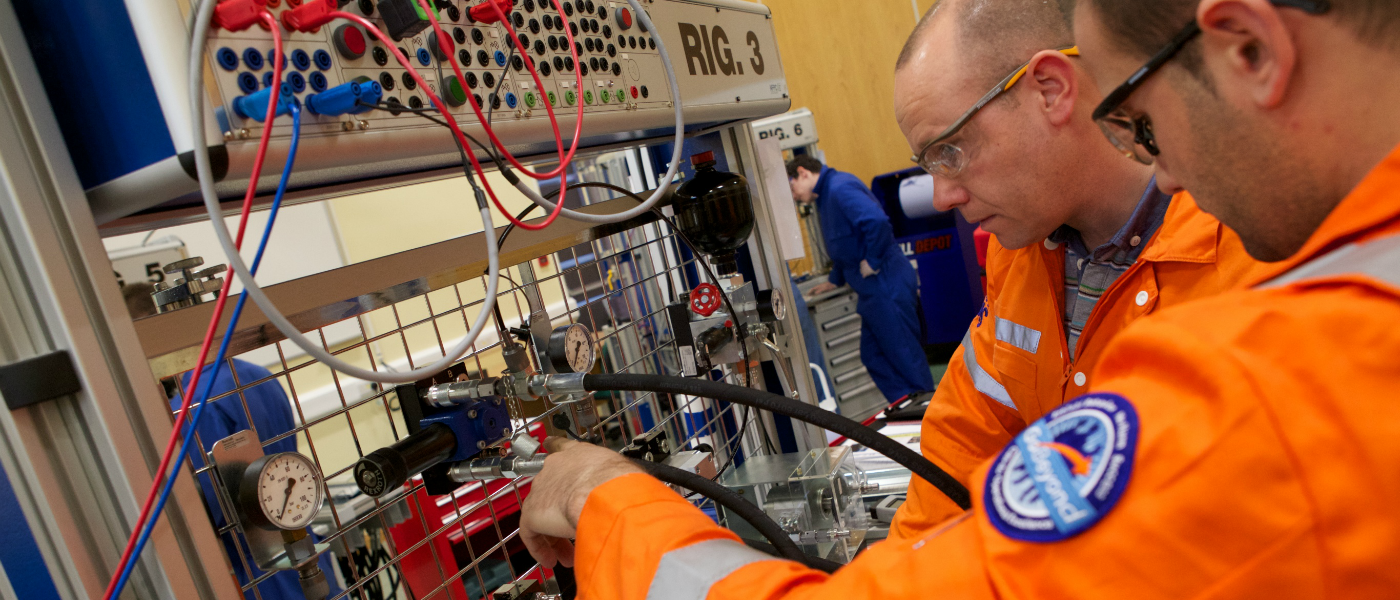 James Thorne, newly in post as chief executive at the Institute of Quarrying (IQ) is clear about the importance of the Skills Wheel and why IQ is championing the benefits of continuous professional development to its members. He is equally clear about the importance of up-to-date knowledge and the application of innovation within the mineral extractives sector.
"The Skills Wheel is designed to help individuals and operators make informed decisions about investing in relevant, industry-specific and knowledge based development. As a membership organisation we want to deliver better skilled employees working in the mineral extractives industries, as well as encouraging operators to achieve sector recognition for the highest operational standards."
The four 'spokes' of IQ's Skills Wheel are: Knowledge & Innovation; Standards & Professionalism; Engagement, Influence & Impact; and Personal Effectiveness.
So what is IQ doing in the field of 'Knowledge & Innovation'? A large part of this is about extending the reach and influence of IQ to provide the sector with pathways to relevant, meaningful and valued learning opportunities. An integral part of this is identifying and forging close collaborative partnerships with relevant experts.
National Fluid Power Centre
The National Fluid Power Centre (NFPC) is one of Europe's leading centres for education and training related to industrial and mobile hydraulics, power pneumatics and control, and electronics and control associated with fluid power systems.
John Savage is a director at the National Fluid Power Centre in Worksop, Nottinghamshire. A lifelong engineer, he is now a champion of STEM (Science, Technology, Engineering and Maths) and associated careers paths for future generations of engineers and scientists.
John explains: "The NFPC is an absolute gem of a resource. It provides among the best hands on, practical training facilities in Europe for anyone involved in the maintenance and management of fluid power systems and control.
"We have partnered with IQ to alert people working in the minerals extractives sector that there is a centre of excellence here in the UK providing essential skills development that is absolutely relevant to the continuous professional development of quarrying professionals.
"We are the UK's number one training provider for Integrated Systems Engineering - that is Hydraulics, Pneumatics, Electronics, Control, Automation - offering our services to over 300 major companies across the UK and internationally."
John continues: "The technology that inspires us to come to work is the same that is used in the mineral extractives sector. Take a modern excavator working at the quarry face. It has sophisticated engine management control systems, and uses interface sensor technology, as well as advanced hydraulic systems. The manufacturers of these machines use this equipment to optimise operator health and safety, as well as for monitoring efficiencies and performance.
"Hydraulics, pneumatics, electronics, control and automation feature at all stages of the extraction and manufacturing process. We're currently planning a number of 'taster' courses that are targeted at the minerals extractives industry. NFPC works with 27 sectors of the UK economy but quarrying is under-represented so we're keen to address this.
"We're now working towards IQ accreditation for our introduction to electronics and control, which with our pneumatics and hydraulics courses will provide a foundation for totally integrated systems engineering. We're convinced the demand and appetite is there for these courses. But it's not just our off-the-shelf courses. We also possess the capability to develop bespoke programmes that are tailored to the specific requirements of individual organisations. That might involve visits to site, interviews and mapping of specific needs. Then we produce a relevant programme that ticks all the boxes."
The NFPC is supported by a UK Industry Advisory body of over 50 National and International Companies. It employs 17 staff, managing over £3.5m of latest technology. The Centre has three dedicated teams focusing on Mobile Electronics, Control and Hydraulics; Pneumatics, Electronics and Control; and Electronics and Control.
IQ now validates a number of NFPC courses, including entry level, stage 1 'Appreciation of Hydraulic Power Systems' and introductory pneumatics, called 'EP1' or Electro Pneumatics. Each provides 18 hours of IQ accredited continuous professional development, which count towards members' 35 hours CPD per annum.
John Savage summaries: "How do we cater for these changes in technology and working practices? Do we just leave everybody behind and let the manufacturers be king? Or do we educate and train, from apprentices right the way up through an organisation, equipping people with the knowledge and skills to do the job. I know which makes sense to me."
For more information about the National Fluid Power Centre visit www.nfpc.co.uk.