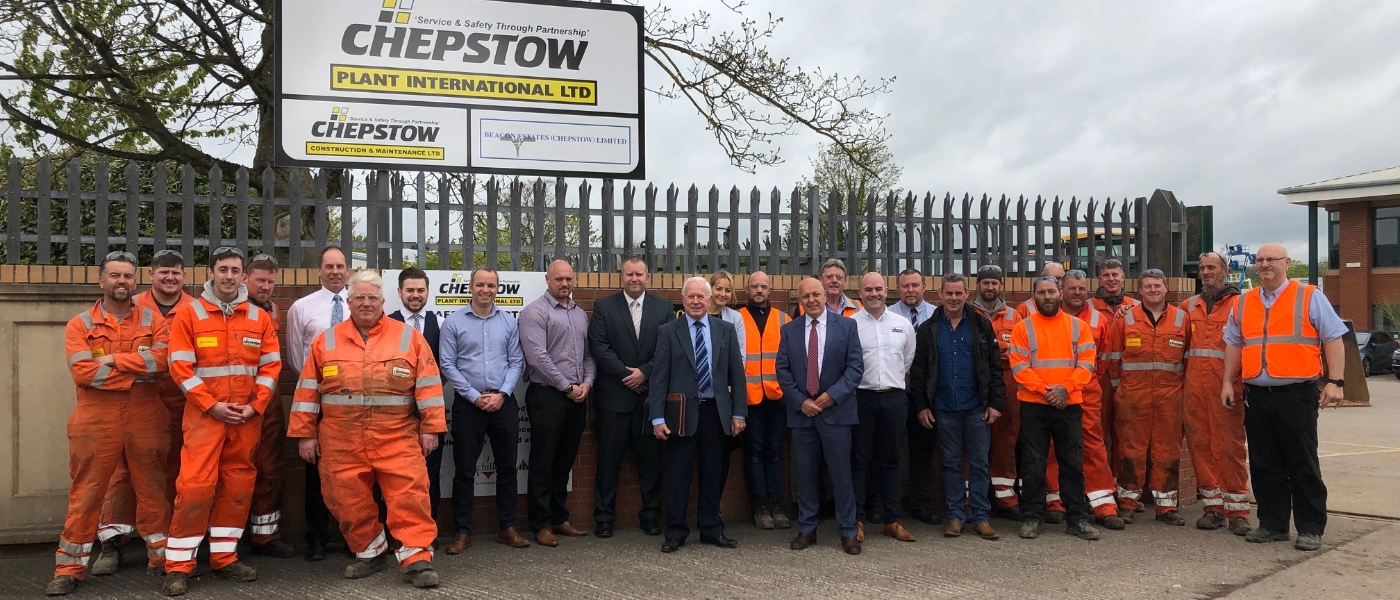 Leadership. There are many discussions and activities across the quarrying and mineral extractives sectors around the term, but what does it actually mean? And how is it best to deliver it within an organisation? There is no single right answer for showing leadership but a constant theme in all cases is the need for those in leadership positions to lead by example.
One of the key responsibilities of leadership teams is supporting the development of employees' knowledge and skills. Through this support, organisations can ensure that they have a competent workforce that is able to deliver profitable, safe and sustainable outcomes.
In many cases, the challenge faced by organisations when supporting employees' professional development is the potential cost and time away from their day job. Understanding the value of supporting employees can be difficult, especially in challenging economic conditions, but there are companies that are leading the way and demonstrating that investment is possible.
One such company is Chepstow Plant International. The privately-owned mineral and aggregates contractor has over 50 years' experience within the plant industry. It prides itself on being able to provide sustainable and practical solutions for resource extraction, whilst maintaining health and safety to the highest standards.
Over the years, Chepstow Plant International has grown significantly and now employs 350 people in delivering its services. As with any business, it can be a challenge to ensure that staff get the right training and have access to continuing professional development (CPD) opportunities, however, the company identifies that this support is strongly entwined within its DNA.
John Corcoran is the Managing Director of Chepstow Plant International: "I am not only proud to lead a business rich in family principles and values, but to manage an establishment that continually evolves and exceeds our clients' expectations in a challenging economic and financial climate. At Chepstow Plant International, we are committed to delivering our vision of adding value through change; value for our employees, value for our partners and value for our clients."
Chepstow Pledges Support to IQ
This year marks another step in Chepstow Plant International's commitment to supporting its staff in developing and maintaining their competencies. More than 23 employees have now pledged to become members of the Institute of Quarrying, the professional body that supports career development within the mineral extractives industry. The move is part of a wider strategy by the company as it continues to support employees and their CPD.
In addition, it has proudly invested in formal training for its employees in a range of areas through its well-established learning and development department, utilising both industry recognised qualifications, as well as bespoke accredited training programmes. Courses range from accredited geotechnical awareness training, rock pad training programmes, bespoke lifting operations with excavators training, mobile plant training, tailored First Aid qualifications, plus Level 4 SHE Management qualifications.
Simon Cutler, Strategic Development Manager at Chepstow, says: "As with any growing organisation, a key component for success is empowering employees to make good decisions. Training, mentoring and coaching is a considerable cog in the development of a positive safety culture. By developing our own bespoke accredited training courses, and through direct delivery of our own recognised training programmes, we can ensure that learning outcomes are tailored to fit the needs of our employees and the quality of training is at the forefront of any delivered training mechanism.
"By utilising individual professional membership with the Institute of Quarrying, our development objectives not only become recognised by the industry but also rewards our employees on their achievements, which is vital for continuing onwards with professional development."
James Thorne is the Chief Executive Officer of the Institute of Quarrying. He says: "The commitment from Chepstow Plant International in developing its staff should be recognised as a great example of positive leadership and culture for our industry. As an Institute, we know it is often difficult for organisations to balance the commercial realities with the desire to invest in developing staff. The approach taken here shows it is possible and is something the wider sector benefits from particularly in key areas such as health and safety.
"The Institute is committed to working with partners from across the industry, such as Chepstow Plant International, and we will continue to support its staff through our membership activities including the Branch technical events, webinars and factsheets."
As part of the membership support package from the IQ, members have access to a wide range of technical information and support towards valuable CPD. The ability to share information and learn from others is one of the strengths of the IQ, enabling members to tap into the knowledge and experience of others in different parts of the industry through its branch technical evenings and special events. Coupled with the online support through webinars and the CPD App, members can easily record development at a time and place that meets their needs.
Corcoran adds: "The Institute of Quarrying provides the additional support and assurance for us as a business in developing our people. The access to CPD and the ability to record development helps us as a business to continue improving our standards.
"Ownership and values are two critical elements to any good company and it's important to us that all of our employees don't only feel part of a business but an industry which they can then support the positive development of."
For the sector to grow and thrive in the future, attracting and developing the next generation of employees is critical for all parts of the industry. Chepstow Plant International are a great example of an organisation showing that commitment and investment delivers a more sustainable organisation.