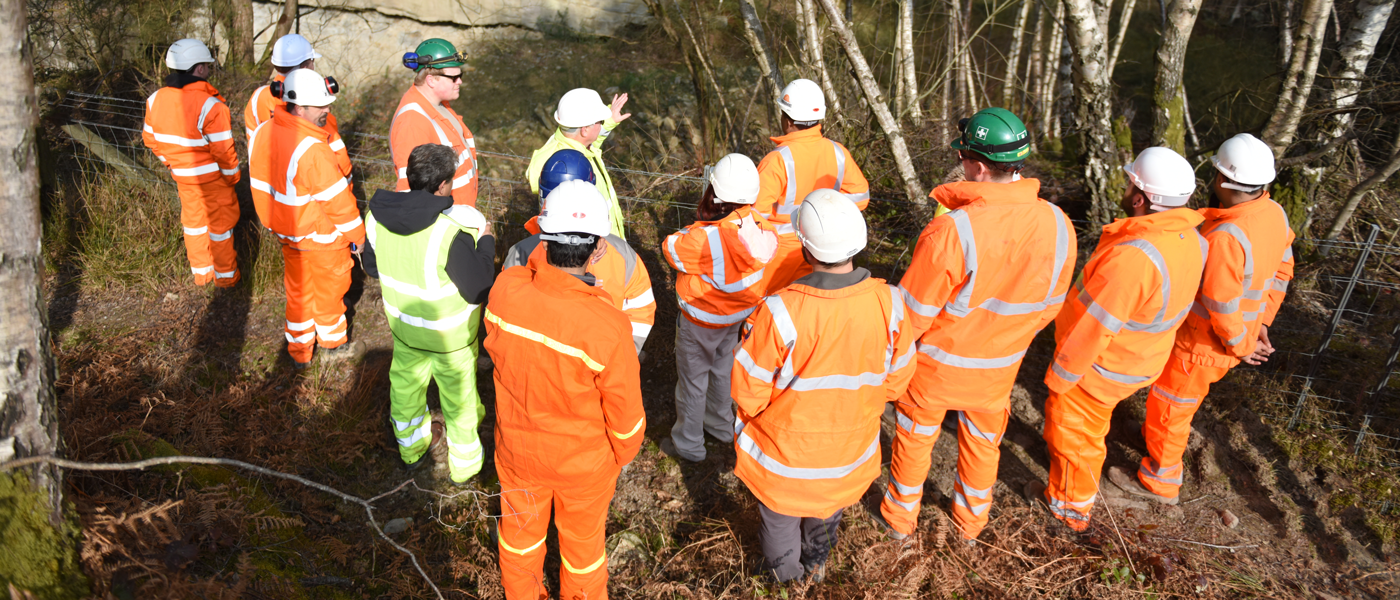 The entire UK economy relies on minerals, according to 'The UK Mineral Extraction Industry' CBI report in February 2016. It estimated UK mineral extraction at 210mt with a value of £15bn, contributing 16 per cent of the UK total economy.
The minerals industry as a whole, defined as the extraction of non-energy minerals, coal, and the manufacture of mineral products, emerges as one of the most productive industries in the economy - every UK worker produced over £62,000 in gross value added in 2013.
The importance of the UK mineral extraction industry is unquestionable. It employs over 34,000 people directly, with a further 4.3m jobs supported through the supply chain. Extrapolated to the global economy, mineral extraction and its economic and social impact touches countries and communities around the world.
As the professional membership organisation for minerals extractives industries the Institute of Quarrying (IQ) is pushing for globalisation and greater integration by sharing standards of professionalism with our international colleagues around the world.
Mike Phillips is General Manager of IQ. He has worked within the extractives and mineral processing industry for over 24 years in the UK and also overseas. He explains: "IQ sets the benchmark for national standards and expected levels of professionalism in the UK and our standards are admired and adopted by our colleagues around the world as industry good practice. The logical progression is for us to develop and share our high standards with our colleagues more formally, as part of a truly international Institute."
IQ Skills Wheel
At the centre of IQ's ambition for global standards of professional development is its 'Skills Wheel'. Mike Phillips understands the importance of the Skills Wheel and why IQ has invested in communicating the benefits to its members: "The Skills Wheel is designed to help individuals and operators make informed decisions about investing in relevant industry-specific and vocational skills development. As a membership organisation we want to deliver better skilled employees working in the mineral extractives industries, as well as encouraging operators to achieve sector recognition for the highest operational standards."
The four 'spokes' of IQ's Skills Wheel are: Knowledge & Innovation; Standards & Professionalism; Engagement, Influence & Impact; and Personal Effectiveness.
Knowledge & Innovation focuses on all areas of site operational issues, as well as general management advice. Engagement, Influence & Impact considers how quarrying and mineral extractives professionals work within teams and the wider community and networks, Personal Effectiveness examines how to evaluate personal strengths and weaknesses and identifies how to use them in the most effective way. Standards & Professionalism addresses the key regulations and standards that affect the quarrying and mineral extractives industries.
Standards & Professionalism
IQ's Standards & Professionalism looks at the law and how it impacts quarrying and extractives. It also covers values and ethics, including the importance of corporate social responsibility (CSR) in the context of the relationship operators have with the community, the environment and other causes beyond profitability and growth. Other areas include safety committees as a formal way of involving workers to meet and discuss health and safety issues in an organised and constructive way.
A 'standard' is a document that sets out the specifications, guidelines, properties or requirements for materials, products, processes and services to ensure that they are fit for purpose. The challenge facing IQ is aligning international standards and professionalism across the quarrying and minerals extractives network under a truly global set of standards and practices that adopt the class leading practices.
Mike Phillips continues: "There's no doubt this is a complex challenge, but it does not daunt us. We want IQ qualifications to be recognised as the global standard of professional excellence, providing an international career passport for all of our members, rigorously applying the highest standards of professional practice, so that quarrying is a sustainable, safe and profitable activity wherever it's practised around the world.
"We can see in the future that membership of the Institute will be both a qualification and an ongoing commitment to lifelong learning and to the high standards of professional integrity that are enshrined within IQ's Codes of Practice."