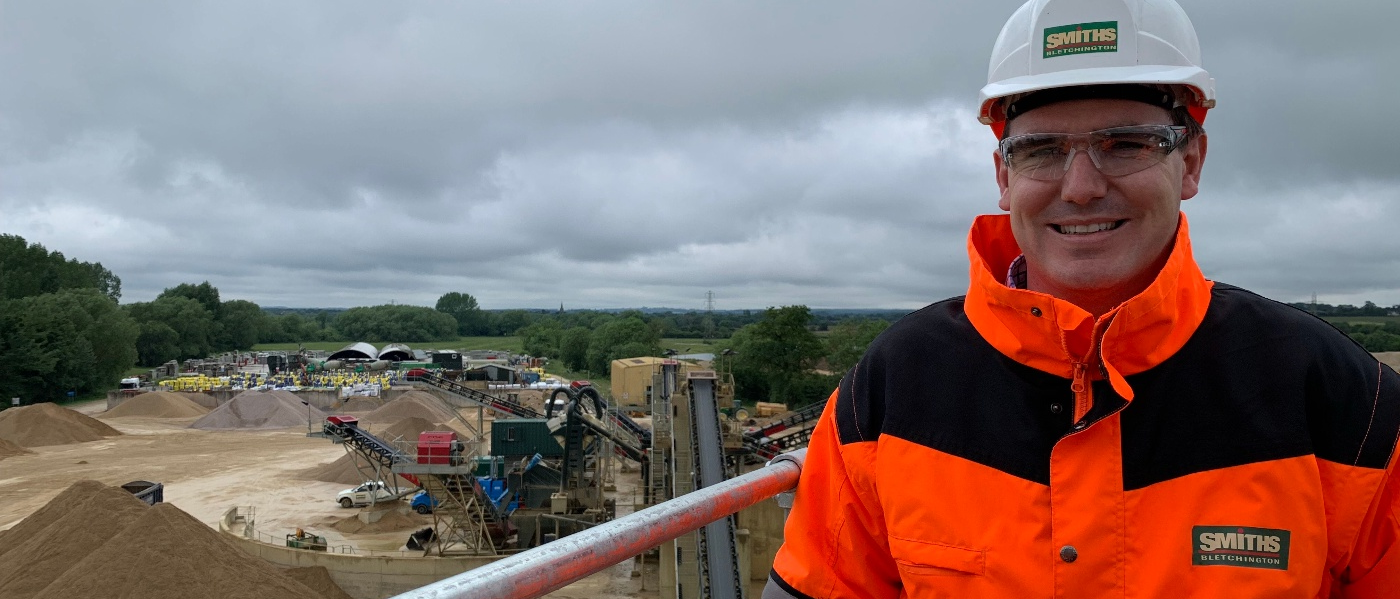 Knowledge and innovation drive the quarrying and mineral products industries. Discovering smarter ways of doing things is at the heart of the sector's search for meaningful performance improvements that deliver a real difference to the bottom line.
People working within the quarrying industry need a range of skills and expertise to be effective beyond the basics of the job itself. Investment in individual skills development varies from formal academic courses to on-the-job training, all with the goal of equipping employees with the competencies to do their job to the best of their abilities. The Institute of Quarrying's (IQ) Skills Wheel shows the core skills and areas of knowledge that all employees should aim to develop as part of their commitment to lifelong learning.
James Thorne is IQ's chief executive officer. He says: "The Skills Wheel attempts to map the core competencies required for success in our sector. The four segments cover Standards and Professionalism, Engagement, Influence and Impact, Personal Effectiveness, and Knowledge and Innovation.
"We're seeing increasing levels of innovation being introduced into working practices and operational procedures by quarry operators large and small. What that looks like can vary from simple time and motion reviews to the application of artificial intelligence that is a potential game changer."
The digital revolution of the mineral products sector continues to gather pace. Often perceived as technology out of reach of independent operators, sand and gravel extractor Smiths Bletchington is leading the way with investment in intelligent plant that is delivering measurable improvements in performance.
Smiths Bletchington
Smiths Bletchington is a long-established, family-owned group of companies, serving the construction industry in and around Oxfordshire and the surrounding counties. The company's Gill Mil Quarry is its flagship operation. Its aggregate and recycling processing plants are situated next to the River Windrush at Ducklington, near Witney.
With an operational capacity of 450,000 tonnes per year, the primary plant produces a wide range of washed sands and gravels for use in many different projects, from the construction of roads and bridges to building homes and hospitals. The recycling plant diverts inert construction and demolition waste from landfill. The recycling plant is also located alongside the primary plant and produces circa 100,000 tonnes of recycling products per year.
Ben Strickland is Quarry Manager at Gill Mill Quarry. Prior to that, he worked as Quarry Manager at Hanson plc's Sutton Courtenay Quarry in Oxfordshire. Having made the move from global producer to an SME operator, Ben sees the many benefits derived from close access to the key decision makers when it comes to investment in new kit and new technologies.
"My brief when I started at Smiths Bletchington was to take a long hard look at the way the site operates and identify opportunities for improvement. The whole process of developing a business case and getting the green light to proceed is short-circuited when you have closer access to the decision makers, so the business is able to make shift decisions that deliver rapid returns."
"My goal is to achieve optimum production levels alongside commercial activity at the lowest production cost. That's about continual advancements in operational efficiency. Central to this has been our partnership with CDE, one of the world's leading manufacturers of wet processing plants. CDE was already familiar with our Gill Mill operation, having installed and commissioned our 250 tonnes per hour turnkey sand and gravel processing plant back in 2015 and the 100 tonnes per hour recycling plant in 2013. But the challenge we presented them was to do with smarter working and being able to measure improvements using real-time reporting through the introduction of smart telemetry."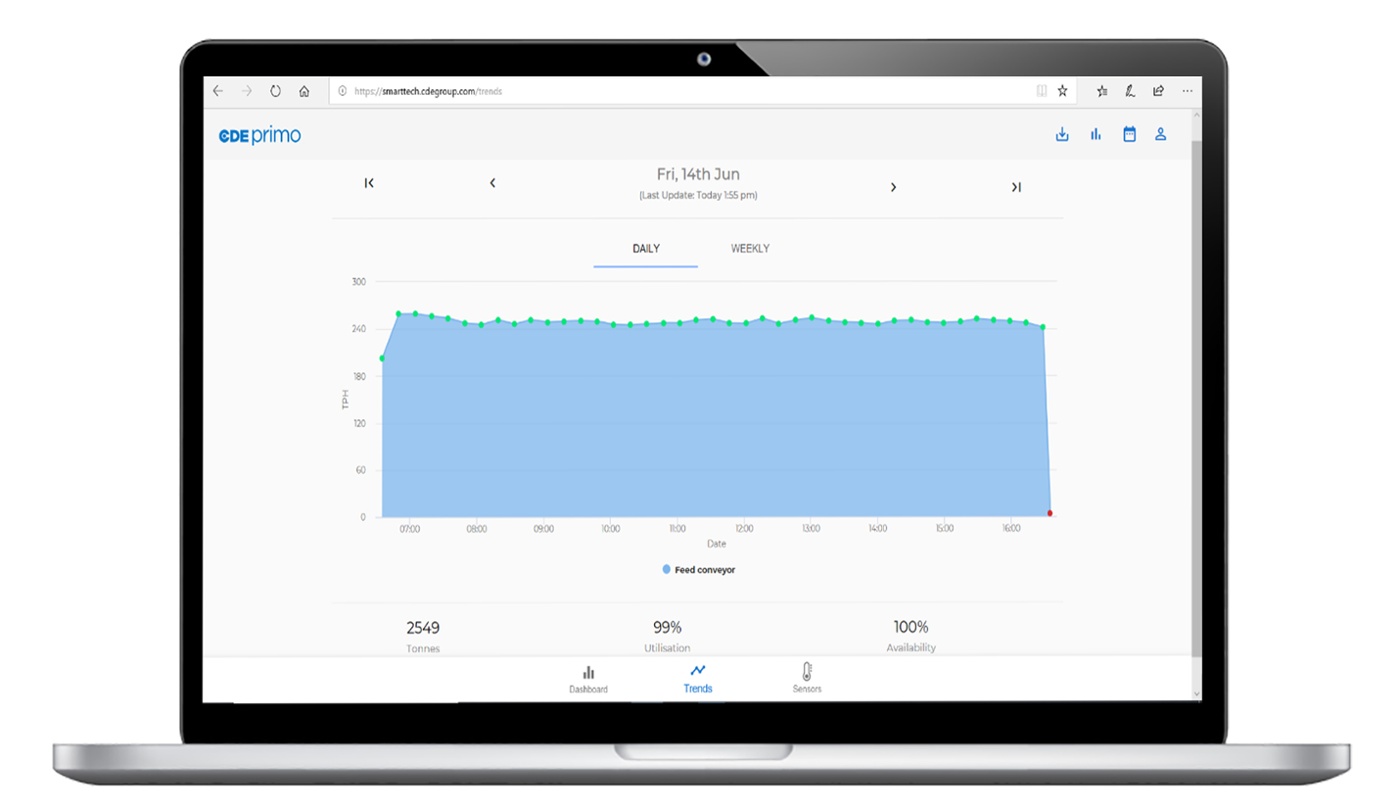 Ben's quest for finding innovative new ways of doing things stems from previous training and his studies at the University of Derby's Centre for Mineral Products. He now holds a 2:1 Bachelor of Science degree in Minerals Management. His dissertation titled "The investigation into the use of continual data gathering within the accepted process to better assist in operational decisions", forms the basis of the technology project that CDE has driven forward and which is now piloted at Gill Mill Quarry.
Ben continues: "The main area of interest for us was the efficiency of our static plant. So we installed a remote telemetry system on our recycling plant and our main plant. The recycling plant is producing circa 100 ton per hours and the main plant is around 260 ton per hour with maximum plant availability allied to maximum process coefficient.
"The telemetry has enabled us to monitor performance in real time of both static plants, identifying bottlenecks and downtime. Analysis of the data means we are then able to identify actions to improve performance. That might be labour optimisation or an engineering solution. Quite simply, the telemetry gives you invaluable intelligence on which to base decisions and take actions. That has led to some extraordinary improvements delivering significant cost savings and performance improvements.
"In addition, all plant operators have instant access to performance metrics via a smartphone app. This means they can make on the spot operational decisions based on real-time data."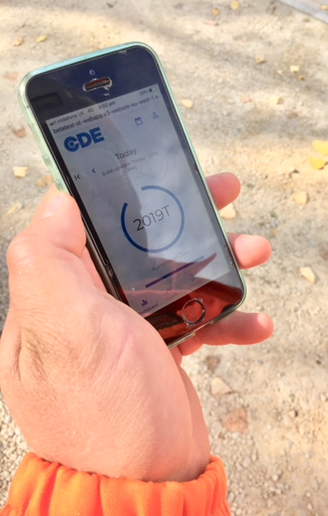 Restoration of the Gill Mill site post extraction by Smiths Bletchington is a further working example of innovation in action. Ben explains: "We are working closely with a number of experts to ensure that how we restore the site matches exactly to the detailed plans for creating the largest reed bed habitat in the south of England.
"Our mobile plant uses GPS technology to match exact profiles as agreed as part of the restoration plans. In-cab technology guides operators to achieve agreed gradients, taking out the guesswork. This attention to detail is only possible through the application of innovative new technologies. We know that once the habitat is created it will be fit for the purpose envisaged by the planners and experts."
But as with all innovations, the application of new technology as an enabler for improved performance is only as good as the engagement it receives from the operatives on the ground. Ben continues: "Mobile fleet has been equipped with all sorts of telemetry for a good number of years now, providing useful insight into fleet efficiencies and individual performance. The application of telemetry on static plant is relatively new, so making sure operators are trained properly is key to maximising its effectiveness."
"I'm convinced the application of artificial intelligence in our sector will continue to increase, driving even greater efficiencies and improving safety for all."

Skills Wheel
The Knowledge and Innovation segment of the IQ Skills Wheel focuses on all areas of site operational issues, as well as general management advice. Its core areas cover Innovation, Technical and Systems across health and safety, productivity and efficiency.