Everyone working in the quarrying and mineral products sector has a moral obligation to operate to the highest health and safety standards. The ramifications of ignoring best practice can have a devastating impact on personal wellbeing, as well as affecting commercial success, corporate reputation and shareholder value. Now there is growing recognition that a safe workplace should be a given, not a goal. That means moving from a 'conscious' commitment to safety to a culture where safety is 'unconscious'.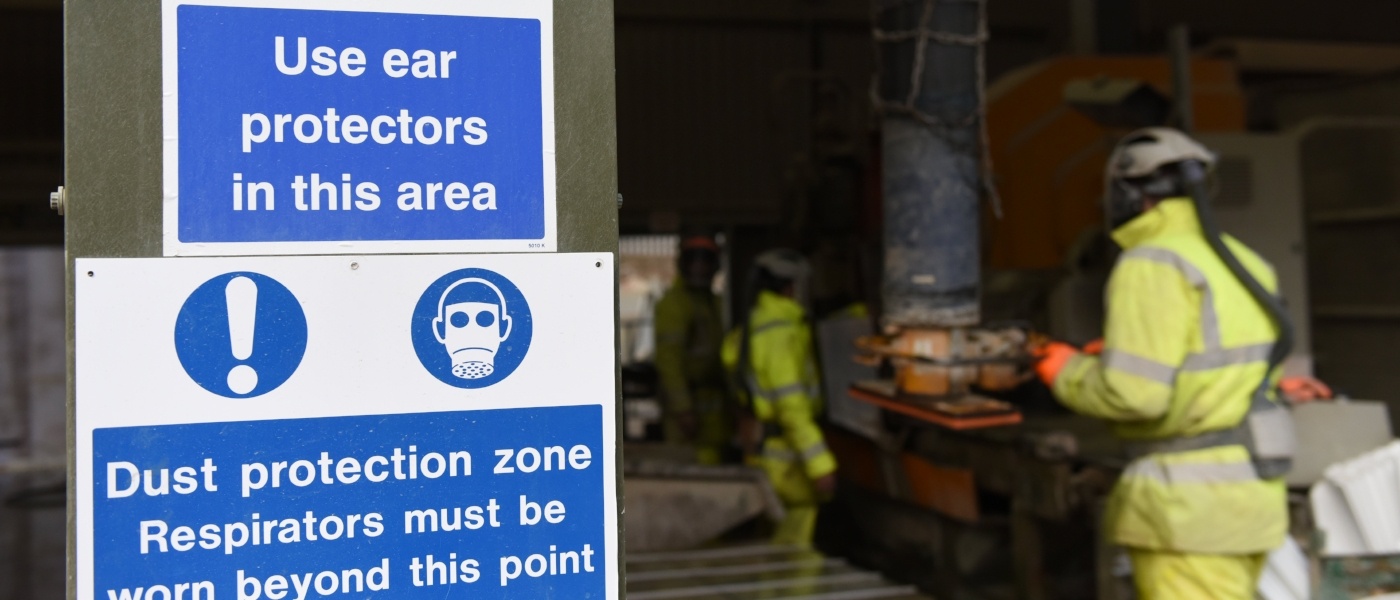 In terms of benchmarking progress, the real successes and failures of our sector's actions or inactions are seen at the quarry face. According to the Health & Safety Executive (HSE), quarrying remains one of the more dangerous industries to work in; since 2000 over 3,500 workers have suffered an injury reportable to HSE, 31 of those being fatal.
In its capacity as the industry's membership organisation, the Institute of Quarrying (IQ) champions the role of continuing professional development in raising standards. In 2019, IQ launched its IQON series of broadcasts, providing a more in-depth approach to key topics aligned to the IQ Skills Wheel.
James Thorne is IQ's chief executive officer. He says: "In our first IQON broadcast we focused on health and safety from a variety of angles, talking to industry experts in both the legal and legislative professions, as well as gauging the first-hand experience of quarry operators.
"As you'd expect from an industry that operates in a hazardous environment, health and safety is IQ's absolute priority. That's why we jumped headlong into the topic in our first IQON, to provide our members with the latest informed opinion and perspective.
"QNJAC's 'Target Zero' initiative aimed at ultimately delivering quarrying as a zero harm industry resonates with everyone. It recognises that a safe place to work has a positive impact on our sector's public perception, as well as increasing productivity and profitability, but most importantly, it's about keeping our people safe from harm. It really is in everyone's interest that health and safety is top of the pile of priorities."
From consciously to unconsciously safe
Viv Russell is a Fellow of the Institute of Quarrying (FIQ). As group managing director of Derbyshire-based Longcliffe Group, he provided IQON with his insight from an operator's perspective. Viv champions the need for a cultural and behavioural shift away from health and safety being conscious 'good practice' to it becoming the unconscious norm.
Viv explains: "I've been in the industry for 42 years, since leaving school aged 16. So over the years I've seen the worst and the best that the industry has to offer. We have a moral obligation that our workers come into work and go home at the end of the day in the same physical and mental state as when they arrived. That should be a given for any business.
"Good health and safety management is good business management. Our role is to make money safely. Doing that draws on exactly the same skills sets, whether you're managing safety or whether you're managing your business.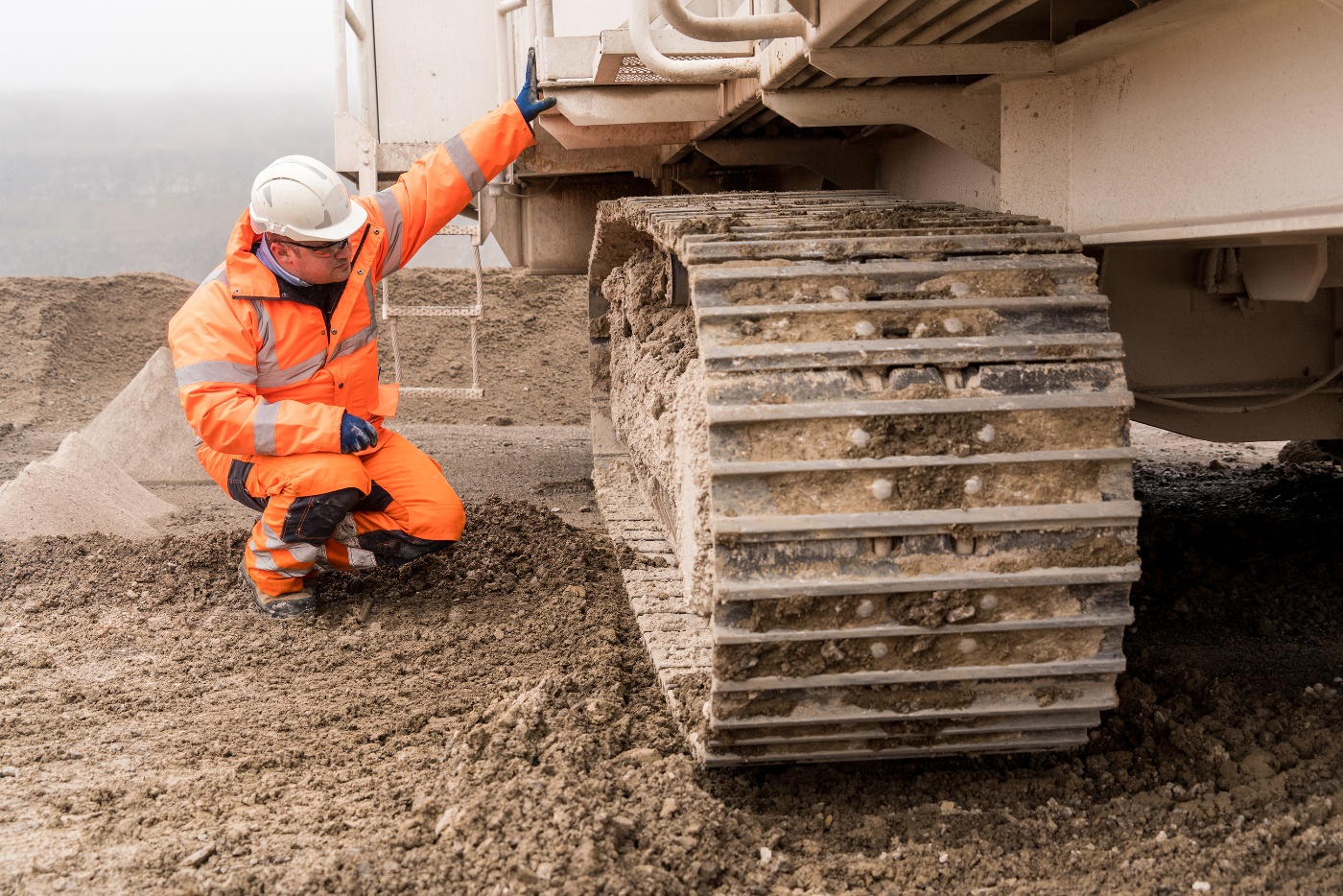 "Over the years I've been in quarrying, I think the biggest change that I have seen in our industry is that up to the 2000s we were 'unconsciously unsafe'. From 2000 onwards we've transitioned from being consciously unsafe to 'consciously safe'. I think that's a huge change. The industry's challenge now is to become 'unconsciously safe' in everything we do.
"If you look at the lagging indicators we've got, we are still in the consciously safe stage. But the great thing about our industry and the improvements we've seen is that a lot of sites are moving to unconsciously safe mindset. Once you recognise that, you can see just how far we have moved forward."
In addition to factors such as heightened awareness of operational practices, improvements in technology and equipment, as well as standards of social responsibility have all contributed to improvements in health and safety performance across the quarrying and mineral products sector.
Viv continues: "Continuous improvements in the way we do things have undoubtedly improved our safe working environment. Where unsafe haul roads and poor edge protection prevailed, today we see standards of maintenance that make such things a distant memory. But there have also been major jumps forward with the quality of mobile plant. I remember the old days of drum brakes where you had to drive into the stockpiles to stop plant! Then there's the small changes in behaviour, such as everybody now reverse parks on site. Plus we have clearly marked pedestrian walkways too, with vehicles separated from people. The cumulative effect is continuous improvements.
"The area where there is still potential to be better is changing the mindset and behaviour of people. That comes down to leadership and taking people with you. I think it's a responsibility that has to be embedded in everybody's objectives - from the managing director downwards.
"The most important thing is that you sell the purpose of health and safety so people understand why and how it applies to the day-to-day. Some of that can be achieved through safety committee meetings. But selling the purpose to the right people is so important for engagement and buy-in."
Advances across the industry mean that there are far more layers of complexity to quarry operations. That adds its own pressure, particularly in the way that health and safety is approached. IQ's James Thorne says: "The roles in quarrying nowadays are very complex. Customers demand more and legislation is constantly changing, so keeping up-to-date with your understanding and application of health and safety can feel a bit like pushing a heavy load uphill.
"That's why refreshing your skills and knowledge as part of an ongoing commitment to continuing professional development is so important. As an industry we promote people into new roles, but we need to understand that we have to support them in those new roles."
Viv agrees. "I think that all of us, if we look in the past, have put people into roles because they're a good loading shovel driver, or a good crusher operator, or a good asphalt mixer, when actually we've not necessarily given them the right training.
"I think that's where the great opportunity is now, recognising what competency is and the training that is available. Membership of the Institute of Quarrying also opens up additional routes for people to learn through networking and sharing experiences with others."
James Thorne summarises: "In an ideal world safety would be second nature and accidents would be condemned to history. But the reality is that wherever people are involved in an operation there is the capacity for human error. Moving from a consciously safe environment to unconsciously safe operating is what we must all aspire to achieve as we drive towards Target Zero.

"Initiatives such as our IQON series of films and Skills Wheel web assets provide our members with valuable information, serving as a useful reference point about our conscious and unconscious obligations as businesses and individuals."
For further information visit www.quarrying.org