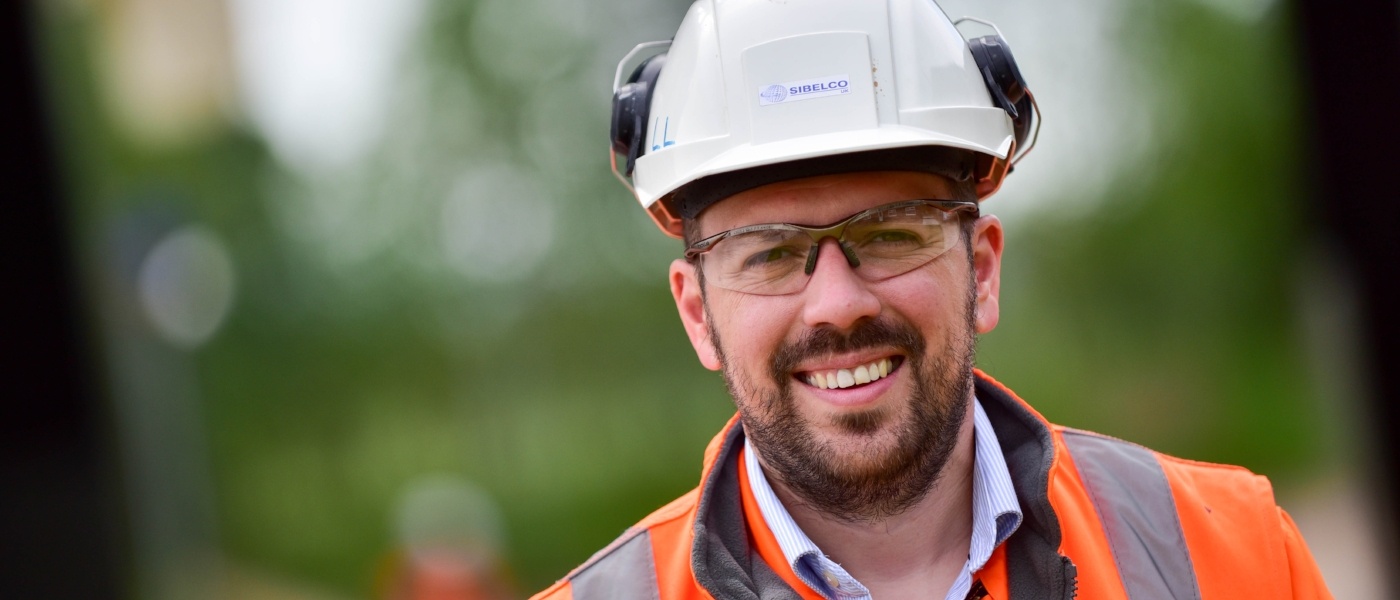 Continuing Professional Development (CPD) is one of those things in business that often forms part of a wider conversation. It is raised at annual reviews, explored as a means of enabling promotion or introduced as an incentive to keep staff onside. The reality is CPD is so much more; it is embedded in everyday working life, an invisible force that drives us onto bigger and better things in our careers.
In the mineral extractives and quarrying sector, the job of promoting the professionalism and standards required for people working within the industry falls firmly on the shoulders of the Institute of Quarrying (IQ). This is measured through a combination of experience gained in the workplace, formal educational and industry accredited qualifications.
James Thorne is IQ's chief executive officer. He explains: "If you're looking for a formal definition of CPD, it is what we describe as the process of continual improvement and personal development that supports your career. In other words, it's the skills, learning and knowledge that you accumulate throughout your life and career, both formally and informally, that cumulatively record your skills and experience in equal measure.
"In addition, undertaking CPD is a way of ensuring that the qualifications that you achieve are kept up to date. That's why our Technical Member, Member and Fellow grade members of the Institute commit to completing a mandatory 30 hours of CPD each year as part their IQ membership. That can be refresher courses, learning completely new skill sets or enhancing existing competencies."
Examples of activities that qualify as IQ CPD hours include sector events and seminars, such as IQ's 'Lunch & learn' monthly series of informative webinars, delivered by industry thought leaders. Training courses, mentoring, toolbox talks, seminars and conferences are all further examples. Members can track their progress through IQ's bespoke app which provides a simple yet intuitive way to easily record CPD and submit activity in a central place.
One of the key programs IQ has in place to support its members' continuous professional development is the Skills Wheel. The Skills Wheel consists of four core areas of knowledge that all employees should aim to develop as part of their commitment to lifelong learning; Knowledge and Innovation; Standards and Professionalism; Engagement, Influence and Impact; and Personal Effectiveness.
Julian Smallshaw is IQ's Head of Educational Development: "What CPD looks like varies considerably depending on who you talk to, but the common thread holding it all together is the enhancement and improvement of knowledge and skills. The technical evenings that our branches put on are a great source of CPD.
"What CPD is not is a concentrated period of training and learning, or a short series of examinations to achieve a quick 'top-up'; it is a lifelong process of ongoing professional development. Any academic or vocational qualifications that you've achieved previously must be kept up-to-date with current knowledge and processes. By setting yourself goals and priorities, you can take control of your own personal development. The CPD you do is yours – you own it and you are doing it for yourself, to advance your career as a quarrying professional."
Doing things better at Sibelco
Sibelco has a strong presence around the world operating over 200 production sites in more than 40 countries, with a team of nearly 10,000. The worldwide business has extensive expertise in a large number of markets, including agriculture, ceramics, construction and glass and provides the highest quality minerals for a whole host of specialised applications.
Adam Daniels is Sibelco's Area Operations Manager for the UK, Germany and Ukraine. His enthusiasm for CPD is only matched by his passion for quarrying. He believes that everyone at Sibelco has the opportunity to do something better: "When you join Sibelco, you have the opportunity to build an exceptional career. You're part of an international organisation that has a clear vision, common goals and a purposeful and compelling workplace culture.
"As a business, we are having a big push to encourage our people to be more than they are - and the thing that will enable them to achieve this is active participation in continuing professional development activities. That's about incremental gains in expertise, knowledge and learning to unlock new experiences at all levels within our business.
"We encourage everyone at Sibelco to attend IQ events and training programmes, as well as accessing more specialist training and development programmes to compliment the skills required to do their job. We also like to think left field and have invited the RAF to deliver CPD to some of our staff. They operate in a high risk environment and it gives us a fresh perspective on health and safety in a completely different field.
"Individual CPD is an informal arrangement up to the position of site supervisor - beyond that continuing professional development becomes a mandatory part of the role. That's because we believe that a certain level of responsibility there is essential ongoing learning to maintain current knowledge about compliance, legislation and other essential aspects of a supervisor's role.
Peer to peer learning
"One of the things that is highly valued at Sibleco is peer-to-peer learning through the sharing of knowledge amongst of people. For example, as some of our older employees head towards retirement we look to buddy them up with our apprentices so that they can pass on their wisdom to the next generation of Sibelco employees. That sort of learning is priceless and has to be harnessed before it is lost to the business and industry."
CPD is embedded in Sibelco's internal performance management process for all employees. Formal feedback is provided and ideas for future development explored. Adam continues: "We want to retain and encourage everyone who works for us, so it's important that we provide clear pathways for future development. There's nothing worse than seeing someone in the wrong place, so we work hard to create the right environment and experiences to unlock latent potential."
Sibelco has a number of global, corporate development programmes. Sibelco's Innovation Development Programme offers Post Graduates in natural sciences or engineering the opportunity to work on various cross-functional projects in the company's different business segments. During the 24-month program, successful applicants receive coaching and mentoring by leaders within the company, obtaining specific business and technology know-how and much more.
Regional Learning and Development Programs support Sibelco employees to build relevant capabilities for current and future roles. The Sibelco Academy is the company's globally coordinated approach to employee development, recognising the importance of its people to the success of Sibelco and in fostering a compelling culture. Examples from the Sibelco Academy include the Sibelco Leader Program, which helps leaders understand what supports effective leadership by focusing on behaviors, skills and team effectiveness. Likewise, the Sibelco People Manager Program is designed to help maximise the contribution of its people through continuing professional development.
James Thorne, IQ's chief executive officer, summarises: "IQ's overarching ambition is to deliver better skilled employees working in the minerals, quarrying and extractives industries. Through CPD, quarrying professionals can achieve this at all levels throughout their career, from gaining initial industry knowledge and experience to building on this and managing personal progress. It's the key to developing a highly-professional workforce for the next chapter of our industry."