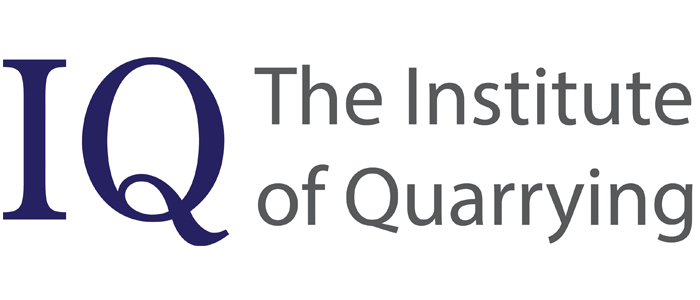 Simon began his talk with the worrying statistic of 3 fatal accidents in quarries in 2017, over a 7-week period. He gave a brief outline of the circumstances surrounding each accident. He went on to state that he could not give full details of the incidents as investigations were still ongoing but HSE viewed it as being important to get brief details out into the public domain to try and avoid any re-occurrences.
One incident was similar to a previous accident at a quarry in 2013. This led directly to the development of the QNJAC pedestrian safety guidance. This reinforced the importance of the new guidance and the need for greater discipline in separating vehicles from pedestrians on quarry sites. The other two incidents involved the un-intended movement of plant and maintenance work.
A non-fatal accident was described which resulted from the removal of an unsecured guard to clean a build-up of spillage from a conveyor system. The operator became caught in the drive mechanism. The inspector expressed grave disappointment that this type of incident could still occur after all the training and guidance on securing machine guards, which has been known to the industry for decades. On this particular site there had been a history of not addressing the issues and the plant on site had really needed a full overhaul. Concerns had been previously expressed by the site's own H&S Advisor, a H&S consultant and prior warnings from HSE about health and safety issues on site.
As a result of the incident the site was found guilty under Sec 2 H&SAW Act with a fine of £30,000 plus £11,000 costs.
The speaker also raised the issue of "Edge Protection" on haul roads as a matter that needs greater vigilance to ensure they at least meet the minimum standards as set out in the Regulations. Too many inspections are finding edge protection below the basic 1.5 metre height and where the conditions require higher edge protection, this has still been found to be inadequate. Photos were shown of an avoidable fatal incident that occurred overseas. A berm of only 1.1 metres was protecting a 63 metre drop. Shape and design of banks in these situations requires proper design and maintenance. In this particular case tyre issues were also raised as an issue and may have contributed.
Simon then moved on to outline the Quarry Inspectors' 2018 priorities:
Continue to manage health issues – especially RCS
Geotechnical and blasting operations
In addition, inspectors were likely to consider
Isolation, lock off and guarding of plant
Pedestrian safety
Electrical Safety – particular note here to look at QNJAC guidance
Other points which were raised as needing greater attention in quarry health and safety:
Managing change in quarry design. This may require more frequent involvement of Geotechnical Specialists
Rock traps – still not always being utilised. There should be enough room on ramps, benches and haul roads for properly constructed edge protection and rock traps, where necessary. This should form part of the quarry design.
Blasting Operations – ensure edge protection is effective to protect shot firing team. Wheeled vehicles placing materials for edge protection should not be driven toward unprotected edges. Effective monitoring and management of blasting contractors.
Simon confirmed HSE's commitment to improving quarry safety through the intention to replace Roy Bush who had recently retired, retaining the status quo of 4 inspectors.
Finally, the speaker highlighted the importance of the role of QNJAC in providing resources for essential topics relating to quarry safety. He also pointed how they could be used to produce meaningful tool box talks but needed to be customised to suit specific site conditions and presented in a manner that engaged the workforce.
The meeting concluded with the speaker responding to questions from the floor. The meeting was attended by 53 -members and guests
A vote of thanks was given by past chairman Peter Mole.