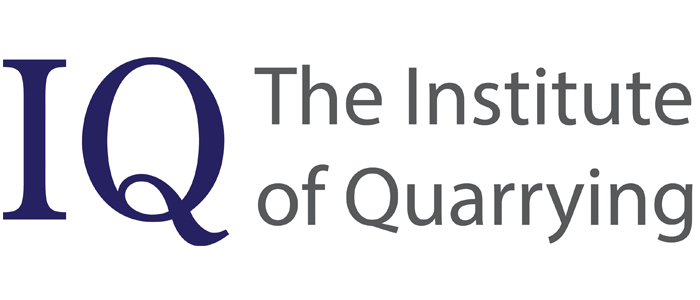 Simon outlined the areas he was going to cover: fatalities, entrapment, isolation, rock projection and Pedestrian Safety.
Fatalities. The investigations into the 4 deaths in 2018 were drawing to a close but nothing as yet had been formally published.
Entrapment. There had been several major incidents, resulting in life changing injuries, despite all the focus in the past that industry had given to training and site safety. There is now a "Strategic Forum" involving all the interested parties to try and eliminate this type of accident. Inspectors were still finding missing or ineffective guards and lack of or failure of lock off and isolation procedures. This is not a new issue and there is still work to be done if these incidents are to be eliminated.
Recent incidents included serious injury to an employee on his first day, working in an enclosed space in a stockpile tunnel, when he became trapped in the conveyor. There was a lack of guards, training or procedures. He was left with life changing injuries.
Another incident occurred which showed similar failings with no effective isolation procedure a lack of training and no evidence of plant inspections. These are all fundamental failures to comply with the Quarries Regulations 1999 and Provision and Use of Work Equipment Regulations 1999.
Both of the above incidents lead to court cases and significant fines as well as costs being awarded against the quarry operator.
Simon stated that HSE has recently appointed a new Quarry Inspector. The team will continue to be vigilant and where appropriate take enforcement action.
Isolation. Simon suggested that quarry operators could do worse than review their isolation and lock-off procedures, to ensure they are fit for purpose and being carried out correctly. Training and competence were essential in this area as well as compliance with procedures. There is a LOTOTO tool on the MPA website which gives clear guidance about what is required. Available here.
Rock Projection. Simon discussed a recent rock projection incident, after all the focus on the topic a few years back. There is some concern that not all the right checks and balances are in place when designing and carrying out blasting operations and that not all the available information is being correctly considered. Recent inspections and investigations have also revealed that danger zones for blasting operations are not always properly considered.
Pedestrian Safety. Two recent fatalities involved pedestrians. There was a reminder that there is clear QNJAC guidance on the subject at qnjac.co.uk
A number of companies are now making significant investment in systems to protect pedestrians in our busy quarries.
A simple poster can be downloaded from SafeQuarry.com to try and get the message over to staff.
In concluding Simon dealt with a number of further issues of interest:
"A busy day at the quarry". This situation arose as Simon was carrying out a site inspection and was by no means a typical day. An incident occurred on a recycling site involving somebody getting trapped in mobile processing plant and was dealt with by all three emergency services who attended the scene. One of the key lessons arising was the need for sites to test out systems for managing a serious incident. There had been a recent IQ WoE presentation on this topic.
New guidance from QNJAC on ADTs is available here.
Welding Fume. New scientific evidence suggests that exposure to mild steel welding fume can cause lung cancer and possibly kidney cancer. It is no longer acceptable to consider welding in an open space as adequate control as there is no known safe exposure. In some circumstances where LEV alone does not adequately control exposure or where LEV is not practicable, then adequate and suitable respiratory protective equipment (RPE) should be provided and used to protect against fume. Careful consideration should also be given to others who may be affected by welding operations, to ensure that they are adequately protected. If in any doubt you should seek the advice of a competent person.
Simon concluded by highlighting the current major priorities pointing out that there is QNJAC guidance to assist with these issues:
Respirable Crystalline Silica
Geotechnics and safe use of explosives
Pedestrian Safety
Isolation, guarding and Lock off. He suggested as homework that everyone looked at and reviewed their own procedures and control measures when they arrive at work tomorrow.
The presentation ended with a number of questions form the audience.
The meeting was also attended by the IQ Chief Executive James Thorne who presented a 40-year Institute medal to Ed Reed. James gave a summary of Ed's career in the industry and thanked him for his involvement in IQ over the past years.
The meeting was attended by 62 members and guests.