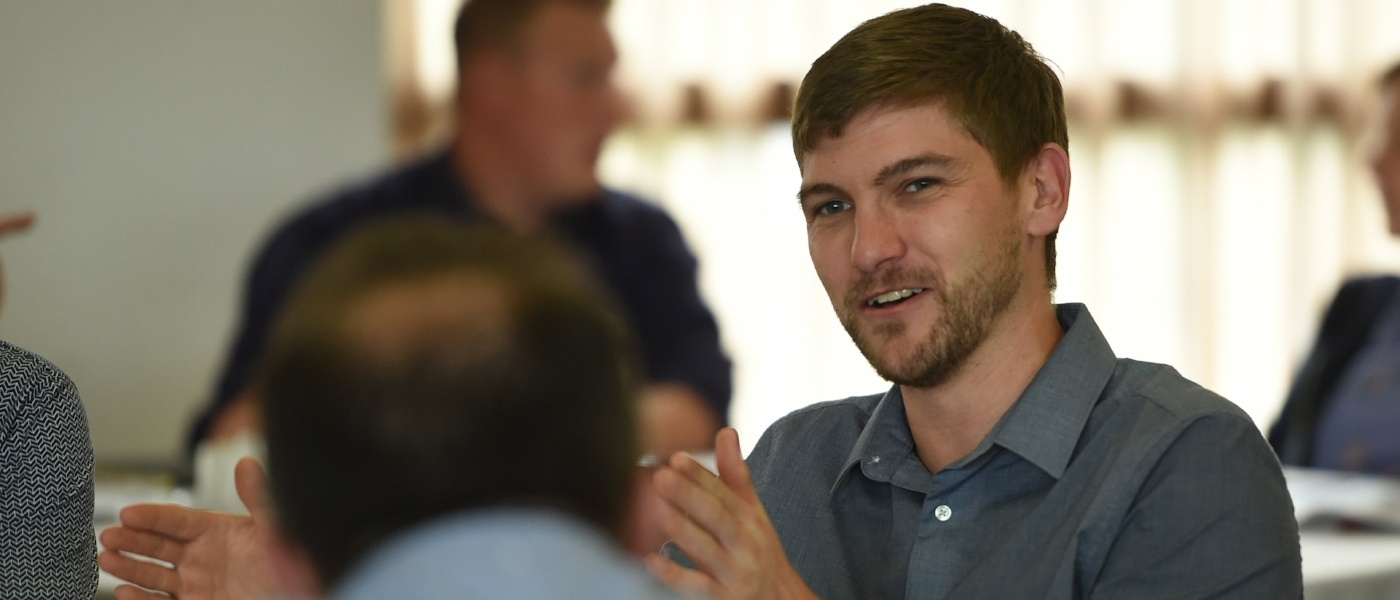 The Institute of Quarrying (IQ) has a comprehensive UK network of 13 regional branches covering Derbyshire, Devon and Cornwall, Lancashire, London and the Home Counties, Midlands, North of England, North Wales, Northern Ireland, Scotland, South Wales, West of England, West Midlands and Yorkshire.
Run entirely by passionate volunteers, IQ's branch network is a major benefit to members, bringing people together from across the industry to share knowledge, network and socialise.
Kevin Parker FIQ, General Manager at Lightwater Quarries Ltd, is one such willing volunteer. He is currently Secretary of IQ's Yorkshire Branch, which is based out of Wetherby in West Yorkshire:
"I've been involved in the Yorkshire branch since the 1990s so have seen many changes over the years. But the one constant afforded by branch meetings is the opportunity to meet face-to-face with people working across the sector.
"That might be in the shape of the many technical evenings that we organise, our AGMs or purely as a social evening in the ever popular Bridge Inn in Wetherby and the chance to share experiences and learning with friends and colleagues. It's that personal element that can't be replicated elsewhere that I particularly enjoy."
Ben Uphill MIQ, Multi-site Manager (UK Clay) for Sibelco Group, is an enthusiastic and active committee member of IQ's Devon & Cornwall Branch.
"I agree with Kevin that networking events and meeting up with colleagues are among the highlights of branch membership, but evolving how our branch networks work is key to unlocking greater engagement from across the membership, as well as encouraging new members to join IQ.
"In my opinion, achieving IQ membership is an important milestone in anyone's career. It opens doors to all sort of benefits, as well as access to a network of fellow professionals. But membership is just the start; being active at branch level is how you get the best out of your membership. The energy you put in is rewarded in equal measure; enhanced knowledge, improved skills, more valuable contacts, new friendships, the list goes on."
Mark Broadley FIQ is Chairman of IQ's Lancashire Branch and Business Improvement Manager with Aggregate Industries in Lancaster:
"Branch membership has, for me, been a wonderful opportunity to share experiences and learning with colleagues from my local area. It's one of a long list of benefits, but it's the one that I value most because it personalises what I do through shared experiences. Innovations like online learning programmes are fantastic but to me it's the people that count."
How can I get involved?
Members can contact their local branch representatives through the Branch Contacts tab on this page.