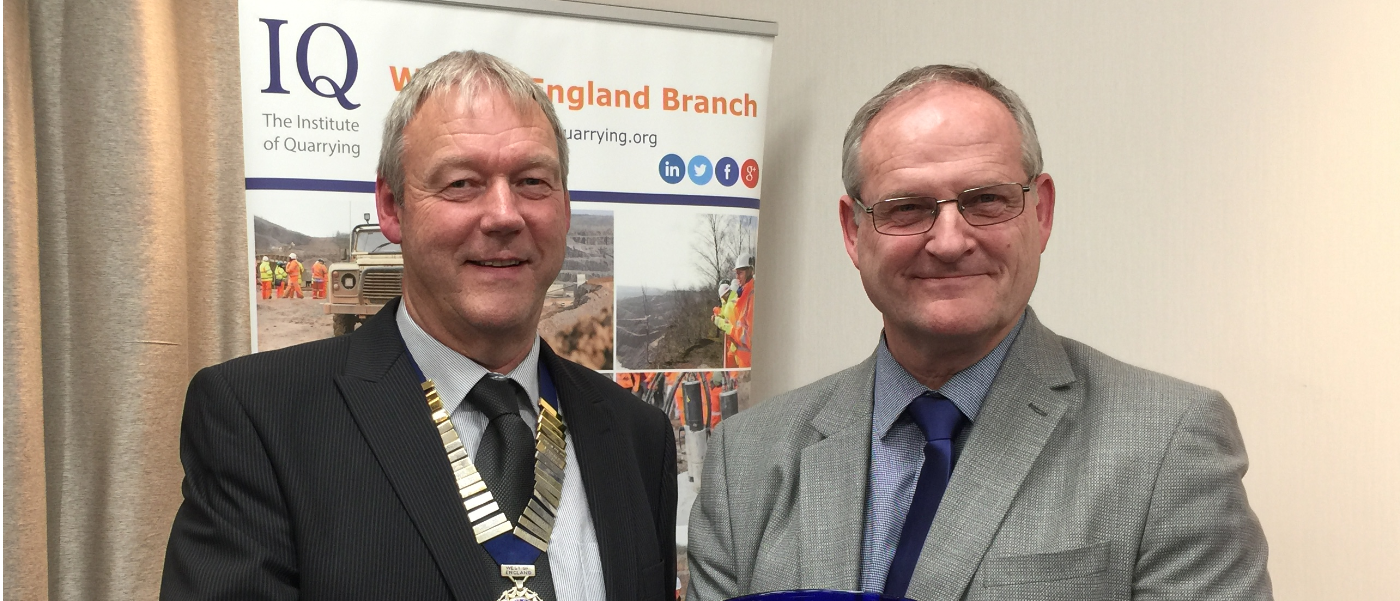 One of the industry's best-recognised members of the Institute of Quarrying (IQ) is stepping aside from his roles as branch committee member and treasurer after more than 30 years.
Peter Barkwill Honorary FIQ is Chief Executive at Wainwright. During his long association with IQ he has held the coveted posts of Chair of Finances, Membership and General Purposes Committee and the Chair of IQ Council. More recently he sat on IQ's Board. He also found the time and energy to play a hugely active role at the West of England branch as chair, treasurer and committee member.
Mark Hughes is Chairman of the West of England branch. He says: "Peter's contribution and commitment to the success of IQ and the West of England branch have been massive. He has been an IQ member for 40 years, 33 of which as a branch committee member, 14 years as branch secretary and 18 years as branch treasurer.
"We wanted to show our appreciation of Peter's contribution over the years and presented him with a piece of iconic Bristol Blue Glass at our recent branch AGM in recognition of his service."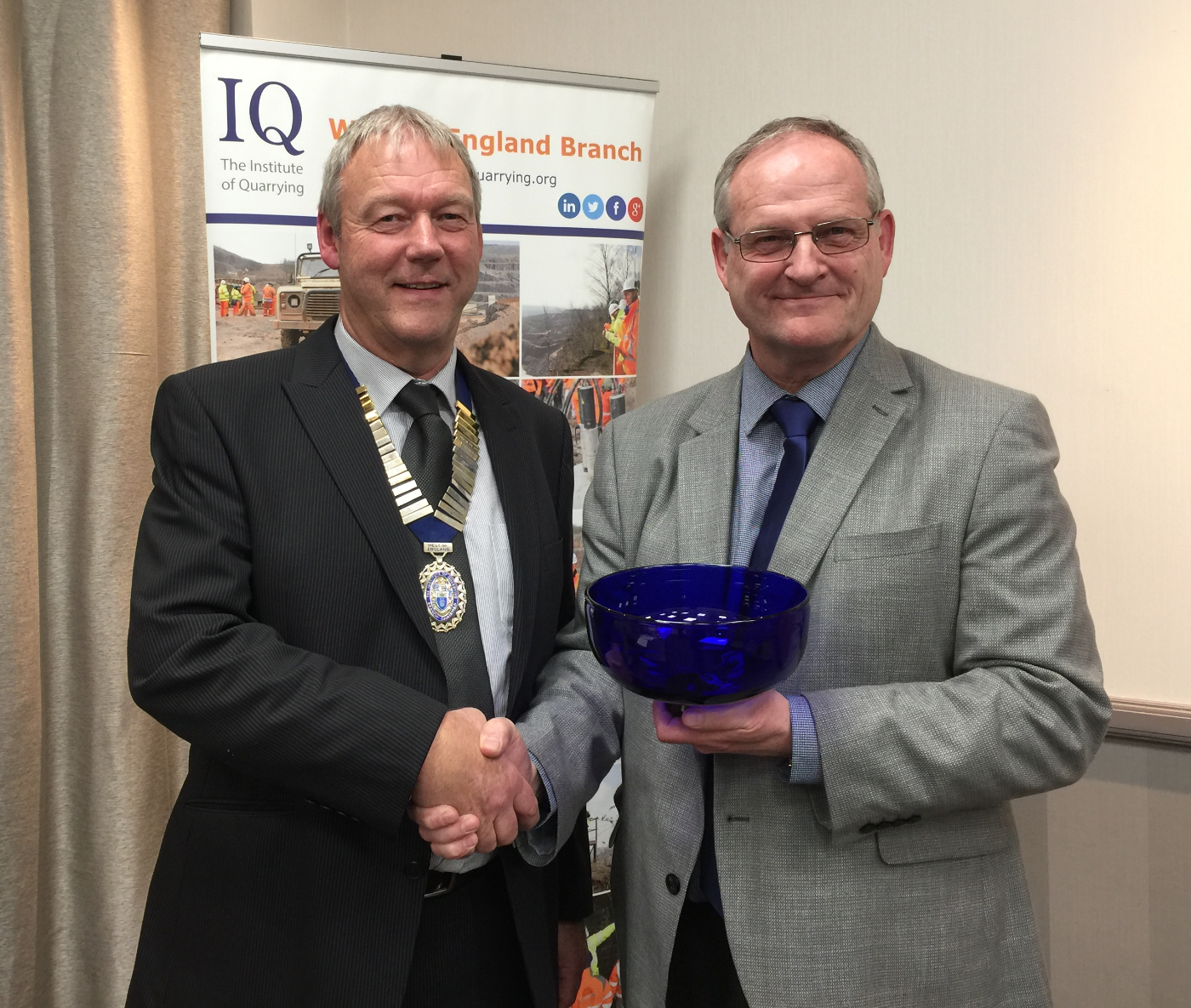 Peter says: "My IQ membership has brought me into contact with many fantastic people. I have made many great friends through my involvement at both branch and national committee level. The networking opportunities and knowledge transfer that I have experienced have been invaluable."
Peter passes over the reins of treasurer to West of England branch member Jonathan Swainbank.
James Thorne, Chief Executive Officer at IQ, adds: "Peter has committed a large part of his professional working life to the Institute of Quarrying. It's thanks to passionate volunteers like him that IQ branches are so active, bringing people together from across the industry to share knowledge and network. On behalf of everyone at IQ, thank you for everything you have achieved over the years."